The timing belt must be changed after 50-60 thousand kilometers of the vehicle. If the replacement is not completed on time, it can adversely affect the operation of the engine and cause damage to the machine, and the cost of repairs will be incomparable with the low price of the belt itself. The break is accompanied by a dull sound, after which the engine stops working.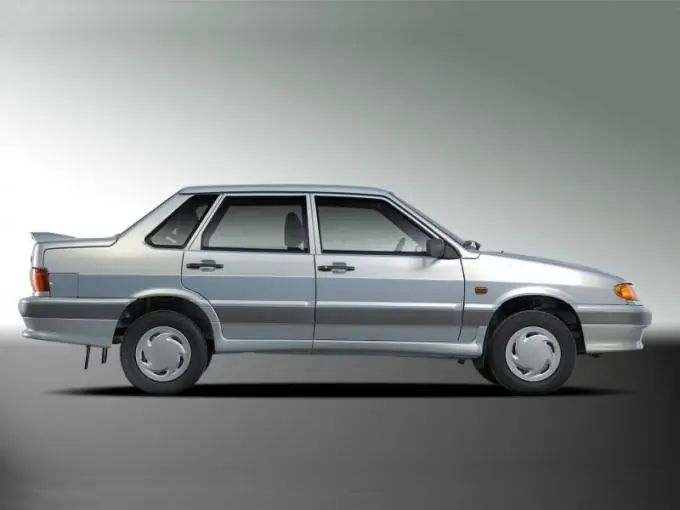 It is necessary
- new timing belt;
- a set of car keys.
Instructions
Step 1
Get a new timing belt, but don't buy cheap models. Although the service life of such belts can be long, in practice it is impossible to predict when a break will occur.
Step 2
Remove the belt guard, which is screwed on with three bolts, two of which are at the back and one at the side. Do not forget to put the car on the handbrake. Loosen the right wheel bolts, jack up the car and remove the wheel.
Step 3
Unscrew the two self-tapping screws for attaching the right mudguard. If you wish, you can remove the crankcase protection and remove the entire mudguard. You will have access to the alternator wire pulley.
Step 4
Remove the alternator drive belt by loosening the fastening at the top of it. Be careful not to damage the windings.
Step 5
Loosen the crankshaft speed sensor, which is located close to the generator drive. Move the sensor a couple of centimeters. There is no need to remove it.
Step 6
Remove the plug above the flywheel and secure it. This is best done with a 13 spanner spanner. Also unscrew the alternator drive pulley bolt on the crankshaft. To do this, you can use a wheel wrench. Remove the belt from under the pulley - you don't have to disassemble anything else.
Step 7
Pull on the locating bar and twist the pulley counterclockwise until it stops. Align the toothed pulley with the mark up by screwing in the mounting bolt and turning the crankshaft clockwise. Align the hatch mark above the flywheel with the engine gauge. Secure the flywheel with a wrench or screwdriver.
Step 8
Loosen the tension roller and turn it to the position where the belt is least tensioned. Place the timing belt on the crankshaft pulleys and pumps. Place the belt under the pulley, pull it with your hands and slide it over the camshaft pulley.
Step 9
Begin to turn the roller counterclockwise and gradually tighten the belt. Twist the right part of it with your fingers 90 degrees. Secure the roller.
Step 10
Turn the crankshaft 2 turns forward; the marks on the seams and camshafts must return to their original position. If not, re-install the belt.