You may need to determine the color of the car if you need to replace any body part, touch up a scratch or for other purposes. In any case, it is very difficult to determine the color of the car by eye, so you should use one of the following methods.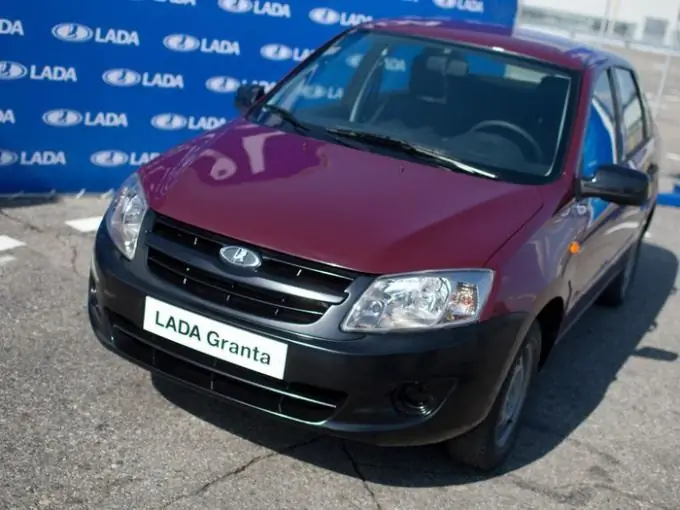 It is necessary
- tag with code and color name;
- a catalog with color samples;
- a computer program and a device for reading color;
- vehicle passport;
- warranty card;
- registration certificate;
- VIN code.
Instructions
Step 1
Look under the trunk lid, the car paint number should be written on the back. In addition, in some cars, the number plate is located on the bonnet or in the spare wheel well. If there is no number here either, open the driver's door and inspect the counter, sometimes the sticker is located at the very bottom, near the floor.
Step 2
Please note that the sticker you are looking for contains a three- or four-digit code. According to the correspondence table https://www.auto-emali.ru/tech.php?doc=3, find the name of your color and check if it matches the real one.
Step 3
If you can't find the sticker, take the gas tank hatch cover and contact an auto enamel store. Here you will be helped to choose a color according to the available samples in the catalog, as a rule, this is a free service.
Step 4
Contact a car service, many service stations have special equipment and a computer program, with the help of which employees will diagnose, read information from the car about the color and select the name of the shade. Please note that such a program cannot always accurately indicate the color, since the paintwork fades over time, so try to somehow find a mention of the name of the shade in the documents.
Step 5
Look at the documents for the car. The name of the color must be indicated in the vehicle passport (PTS), in the warranty card (if the car is new, you can easily find it), in the registration certificate.
Step 6
Try to find out the color of the car from an official VAZ dealer (their addresses and phone numbers can be found on the Internet, on the company's official website). Find information about the VIN-code of the car and contact the representatives of the salon with it. VIN-code is a unique combination of 17 letters and numbers and can be found in an easy-to-read place in the car.