Sometimes situations arise when you need to entrust the driving of an outsider. But if this person is not indicated in the insurance, the terms of the insurance contract are violated, which is punishable by a fine. At the same time, few can give advice on how to correctly enter a new driver in the OSAGO.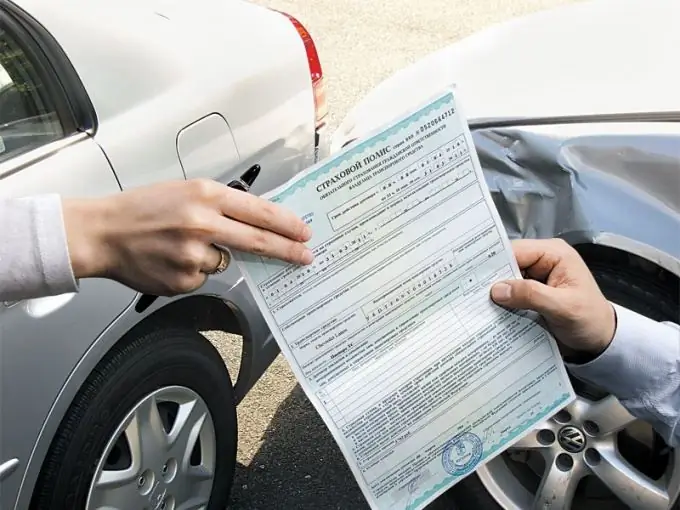 It is necessary
- a valid CTP policy;
- passport and rights of the new driver
Instructions
Step 1
Do not under any circumstances make your own corrections in the policy. Any changes in OSAGO insurance are only allowed to be made by an employee of the insurance company. Otherwise, the insurer will not compensate for the damage for the driver brought in by himself. And when the traffic police officer opens the fact of deception, arrest will be made for forgery of documents.
Step 2
To make changes in insurance, visit the office of the insurance company or call the insurance agent at home. At the same time, first prepare the OSAGO policy itself, as well as a document proving the identity of the new driver and his driver's license.
Step 3
In order to enter a new person into the policy, the obligatory presence of the owner of the vehicle or the presence of a general power of attorney from him is also required. This is a purely formal requirement, but mandatory.
Step 4
Fill out an application to change the list of drivers. Based on this document, amendments will be made to the OSAGO database. After that, the insurance agent will make all the necessary changes to the policy or write out a new one. Please note: all changes made must be certified by the signature and seal of an official of the insurer. Although more often insurance companies simply issue a new policy (duplicate).
Step 5
Add as many drivers to the policy as necessary without restrictions. Even if the number of drivers entered is more than 5, refuse the requirements to purchase a policy without restrictions. With a large number of people included in the policy, the insurance agent is obliged to attach an additional document to the insurance, indicating all admitted persons. Or print this information on the back of the policy. In any case, be sure to verify the presence of the seal and signature of the authorized person.
Step 6
The procedure for carrying a new face is free. But if the degree of risk changes or if the discount for trouble-free operation is lost, the insurer has the right to demand an additional payment to the cost of the policy. Find out the detailed amount of the surcharge in advance by calling the insurer's office. Also, ask for a written calculation of the insurance premium payable upon entry. This will allow you to independently check the correctness of the calculations of the insurance company, if for some reason you do not trust it.