If you purchased a used car with an already installed alarm and would like to know its model, but you do not have any instructions or any documentation, you can try to establish this information using the key fob you received along with the keys.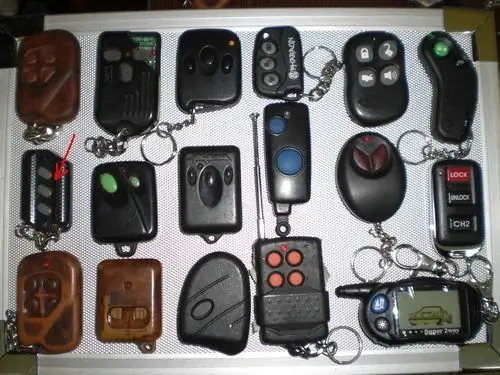 Instructions
Step 1
The easiest way to identify an alarm model by a key fob is to use specialized Internet sites that contain photographs of key fobs from the most common alarm systems.
Step 2
For example, on the website autoelectric.ru on the page https://www.autoelectric.ru/autoalarm/brelki/brelki.htm contains a selection of photos of key chains, the number of which is constantly growing. If your keychain fully matches one of the ones shown in the photographs, then you have successfully identified it
Step 3
The site ugona.net differs from the previous one in that the page https://www.ugona.net/remote.html you can also set the search parameters for the key fob you are interested in, sorting the information they have according to the following criteria: the number of buttons and the presence of a display or LEDs
Step 4
If the Internet is not at hand, carefully examine the key fob from the alarm: its manufacturer and model may be indicated somewhere on the case in small print or in an inconspicuous place.
Step 5
If the keychain body does not contain any information, pay attention to its design features, because some manufacturers endow keychains with a unique design inherent only to this brand. For example, Pharaon keychains have a marble-like finish, Mongoose keychains are engraved with a silhouette of a running mongoose, Sirio Tank keychains are designed to look like a tank tower, and Cobra keychains resemble the swollen hood of this snake.