If you are looking for a budget crossover that will be practical not only in the city, but also will not fail on difficult country roads, take a look at the Chevrolet Niva. This model has a fairly compact size, four-wheel drive, good maneuverability. The significant disadvantages of the new car can be attributed only to poor-quality assembly and high fuel consumption.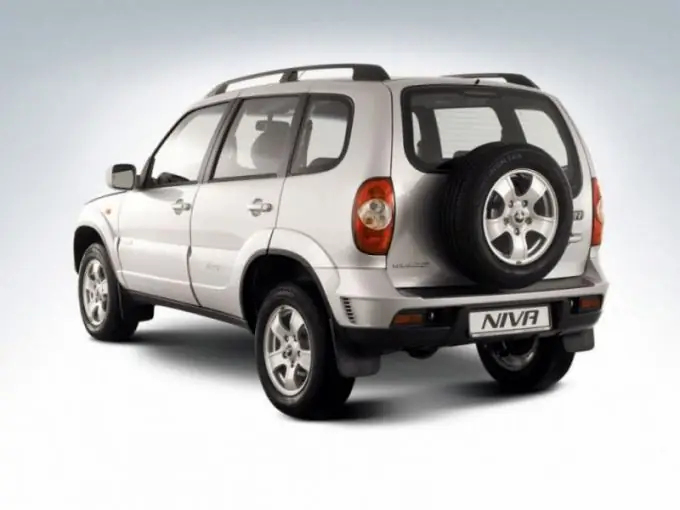 Instructions
Step 1
Find a car dealership that sells this car model. It would seem that there are so many of them, but there is a small problem. Not all salons that sell AvtoVAZ products have a Chevy Niva on their site. And even fewer Chevrolet showrooms where this model is presented. Therefore, car dealerships must be called in advance. Among them there are those who supply the Niva under the order from the factory. You will have to wait 3-4 months. But in this case, you have the opportunity to supplement the selected vehicle configuration with additional equipment.
Step 2
Select a complete set of the car. Niva Chevrolet is presented in four versions. The standard L configuration differs from the more expensive versions in the absence of some decorative elements and security systems. And airbags and ABS are a must for such a car. It is better to pay a small difference and buy a car in the GLS or GLС configuration. The latter even has an air conditioner. The price range for a car ranges from 440 to 550 thousand rubles.
Step 3
Before buying a used car, thoroughly inspect it. The weak points of the Niva include the chassis. Check the condition of the ball joint, oil seals, steering linkage. If the car has a mileage of more than 50 thousand km, there may be problems with the electrics - check the condition of all wiring, relays, safety blocks. Look at the work of the generator, starter, fan. The latter most often fails and must be replaced immediately after purchasing the car.
Step 4
Considering that such a car is often used in bad weather and road conditions, carefully inspect the car body. Cars older than three years may already show the first signs of corrosion. After the purchase, it is better to change the interior of the car, make new noise insulation and strengthen the plastic parts.