Often, in the event of loss, damage or for the introduction of changes to data, we need to restore the insurance policy. It is in this case that the insurance company can restore and issue your duplicate in a few minutes.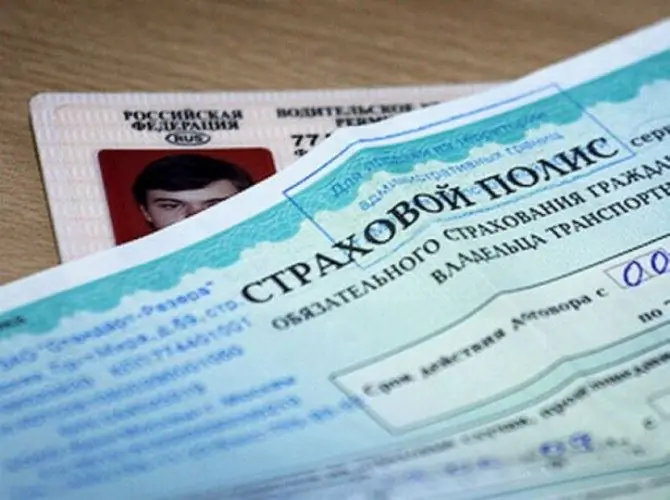 It is necessary
an application to the insurance company for a duplicate
Instructions
Step 1
The restoration of the CTP policy may be necessary in several cases. First, you could have lost it corny. In this case, you should contact the insurance company and, upon your application, the insurance company will issue a duplicate.
Step 2
You will also have to apply for a duplicate of the policy in the event that you have changed your surname in your driver's license (for example, marriage), as well as if there was a mistake or typo in the policy initially, or if you extend the period of using the vehicle, carry a second driver. If there was no fact of data replacement in the driver's license, then the policy itself can not be changed.
Step 3
As for the payment for the restoration of the policy, the first duplicate is issued free of charge, since the maintenance of the insurance contract is one of the duties of the insurance company. But for the second and subsequent duplicates, the insured will have to pay the amount that the company will calculate based on the manufacturing costs. This information is described in paragraph 24 of the CTP Rules.
Step 4
You will also have to pay for the renewal procedure. Although, by the way, sometimes nimble managers of the company on the sly, in the process of making a deal, may offer the purchase of any voluntary insurance.
Step 5
It often happens that when making a sale transaction, car owners sell their cars along with an insurance policy that lies in the glove compartment and only after that contact the company to terminate the contract. However, since they do not have the policy on hand, managers will have to first issue a duplicate, and then terminate it.
Step 6
To avoid any kind of misunderstanding in relations with the insurer, even when choosing the company itself, ask about its reputation, behavior in the event of insured events, as well as the issue of restoring the policy.