The car has long been the main means of transportation. And every car owner has a moment when the sale of an old car is required. But before selling it, it should be properly prepared.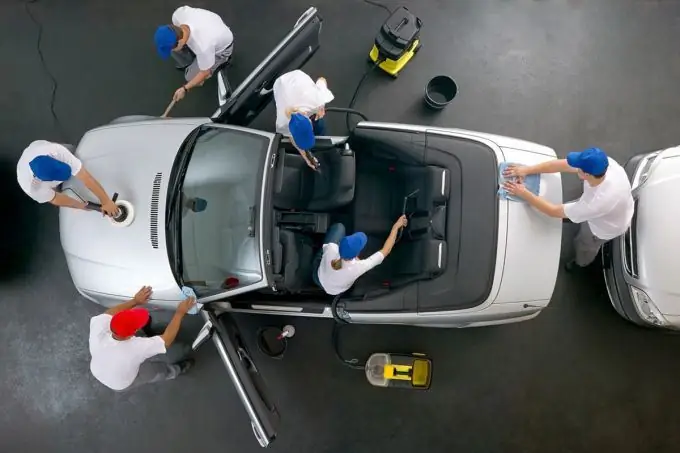 In the life of every car owner, sooner or later there comes a period when he has to sell a car in order to buy a newer one. But before you sell it, you need to put it in order, prepare it for sale.
What should you pay attention to before selling?
Naturally, every car owner wants to sell his car as expensive as possible. You can prepare a car for sale at service centers, but you can do it yourself.
Buyers primarily pay attention to:
Body coating, whether there are chips, scratches or dents on it.
Welding seams. If there are any other than the factory ones, then the car was in an accident.
Corrosion of metal.
The appearance of the car. As everyone knows, they judge by the cover. Try to handle the car body well. To do this, you need to make a professional car wash. Also, it is recommended to polish the body. This will help smooth out any irregularities and hide small scratches, if any. After that, you can cover the body with liquid glass or wax. Such procedures are not expensive, so they will not affect your wallet, but the chances of selling a car will increase.
Engine. Everyone who buys a car will definitely look under the hood. That is why it is worth putting his system in order. First, it is worth adjusting the oil and fuel supply system so that the car starts up easily, with lightning speed on the first try. Check the sound of the installation, if there is any noise or clanking - try to find out the reason and get rid of them. Fill in some additives that improve engine performance and increase its power. Remove the glow plugs and clean them well of any fumes. Pay attention to the oil filters, if it's time to change them, then do it, or better yet, change the oil at the same time. It is advisable to wash the engine well. But it is better to do it in a car service. A clean engine does not cause disgust among buyers, they see that you are a good owner, take care of the car, which means that its condition is very good.
Salon. The cabin must be completely clean. Wipe every nook and cranny, get into every nook and cranny, wipe off dirt and dust. The interior must be thoroughly cleaned. There are special products for each type of finishing materials: for leather, for plastic, for fabrics and others. If a potential buyer is comfortable in your car, this will increase your chances of selling!
And of course, do not forget about such a moment as the cleanliness of documents. Unpaid fines and penalties should not drag on for a car. It is better to double-check everything yourself using specialized sites.