Obtaining the rights to a tractor is governed by the "Rules for admission to driving self-propelled vehicles and issuing certificates of a tractor driver (tractor driver)" dated July 12, 1999. It is possible to obtain the right to drive a tractor from the age of 17. The certificate is issued only after passing the exam for the right to drive self-propelled vehicles in the state inspection of state technical supervision.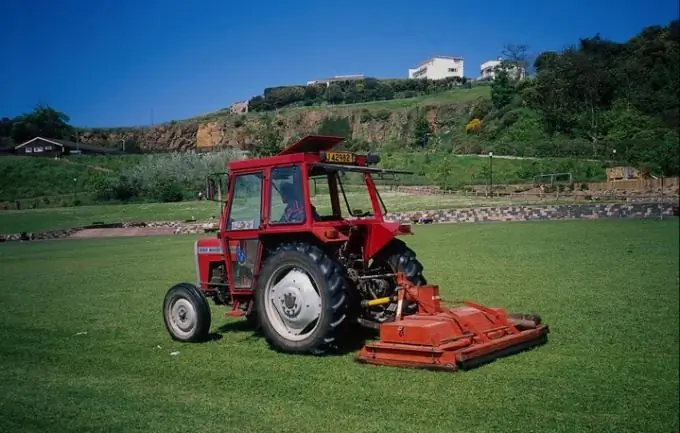 Instructions
Step 1
Thus, in order to obtain the right to drive a tractor, you first need to take a training course on how to operate this equipment. You can prepare yourself, or you can do it in special training centers for drivers of self-propelled vehicles. The duration of the course will be only 2-2.5 months, and the cost of training is quite affordable for everyone. To enroll in the course, you will need to submit the following documents: passport, personal application for admission to training, medical certificate (form 083 / - item number 9 "Suitable for driving tractors and other self-propelled vehicles"), photographs, a copy of the driver's license (if any).
Step 2
In the course of training, you will be able to study the device and maintenance of self-propelled vehicles, traffic rules, the basics of safe operation and driving a vehicle. In addition, you will be taught how to provide first aid. Of course, the main part of the training will be practical exercises.
Step 3
After completing the courses, you will receive a Certificate of Education. Many courses also organize exams in the state technical supervision.
Step 4
Acceptance of exams and issuance of certificates are carried out by the state technical supervision authorities at your registered place of residence. Before the exam, you will have to pay a state fee and fee.
Step 5
After you successfully pass the exam for the right to drive self-propelled vehicles, you will be issued a tractor driver's (tractor driver's) certificate for a period of 10 years. After the expiration of the specified period, the certificate is considered invalid and must be replaced.