Automatic transmissions and variators have their own advantages and disadvantages. After getting acquainted with the pros and cons and choosing preferences, there remains only one unclear question for potential buyers: how to visually distinguish a variator from a classic automatic machine?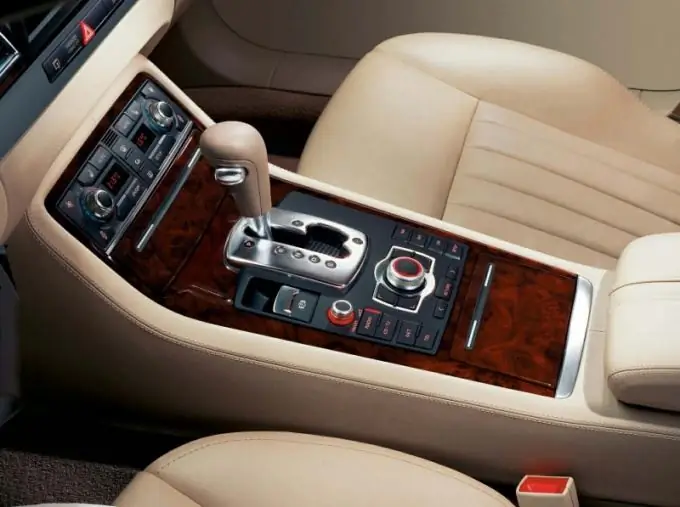 Instructions
Step 1
Carefully review all markings on the vehicle, engine and accompanying documents. An automatic transmission is often identified with the letters A or AT. The variator is always identified by the CVT symbol combination.
Step 2
Collect as much information as possible about the car. Sources of information can be various automotive publications, catalogs, the Internet, special technical and reference literature. Thus, you will know exactly the type of transmission that could have been installed on a particular car brand.
Step 3
Take a test drive. The main difference between the variator and the automatic machine is that when changing gears, the automatic machine gives characteristic tangible jolts with a simultaneous change in the number of revolutions, which can be determined both by the tachometer and by ear.
Step 4
Keep in mind that modern CVTs with fixed ranges, with measured driving, quite accurately copy the operation of the machine. Therefore, the absence of jolts can only be determined during dynamic acceleration. An engine with a variator, when the accelerator pedal is pressed sharply, "freezes" at a certain number of revolutions, and the car accelerates without jerks and with a stationary tachometer needle.
Step 5
Look for uphill sections of the road while driving. Brake the vehicle in this area and release the brake pedal. The automatic machine will not roll back, but will start to slowly move forward, the variator, on the contrary, will slightly roll back, and there will be no movement at idle. This method of determination is only suitable for those variators that do not have a rolling stop mode.
Step 6
Do not pay attention to the recommendations advising to distinguish between the automatic machine and the variator by the designation of their operating modes. This is too unreliable an option, which varies greatly depending on the make and model of the car. In addition, the designation of modes on machines and variators may be the same.
Step 7
If you are still in doubt about the type of transmission installed, get the final answer at the authorized service station. Experienced specialists will be able to tell at a first glance at the bottom of the car whether it is a variator or an automatic.