When concluding a car insurance contract against theft and damage (CASCO policy), it is important to trust the insurance organization and rely on the professionalism and competence of its employees. But even in case of complete certainty, it is necessary to check the correctness of filling out the insurance policy.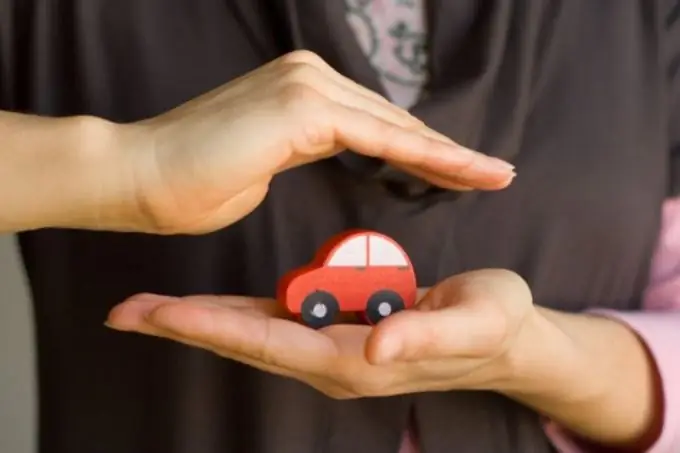 Instructions
Step 1
Check if the organization that took out the car insurance policy against theft and damage has a license to carry out insurance activities. To do this, visit the website of the Federal Insurance Supervision Service, on the left side of the page in the horizontal menu, select the "Registers" section. In it you need the "Unified State Register of Insurance Entities", this is an Excel file, in it you can find out about the presence of a company not only a general license, but also a separate one for the type of insurance of interest. If there is no organization in the register that issued your CASCO policy, contact the regional insurance supervisory authority, you can check the addresses and phone numbers on the website in the "Information about the FSIS" section. You may face such a situation if the company's license has been revoked, and insurance agents, for whatever reason, still use the policy forms of this organization.
Step 2
Review your insurance policy. Pay attention to what is printed on the letterhead, and especially carefully consider anything that is handwritten or typed on a computer. Remember that according to article 942 of the Civil Code, the following essential conditions must be spelled out in the insurance contract: what exactly is insured (that is, what kind of car with identification data), from which this object is insured (in the case of a CASCO policy - theft and damage), what is the sum insured and how long the policy is. If at least one of the conditions is not spelled out in the policy, it can be invalidated.
Step 3
Check the driver data entered in the policy. Surname, date of birth, driver's license number must be written without errors and corrections. Also, carefully study whether the VIN of the car is correctly registered, the chassis number, if indicated, the color, the vehicle's passport number and all other document numbers and dates.
Step 4
Pay attention to whether the original seal and signature of the representative of the insurance company are on the insurance policy.