Developers of audio playback devices for cars have clearly lagged behind those involved in the creation of peripheral computer equipment. The advent of flash drives threatened the existence of the CD and DVD business.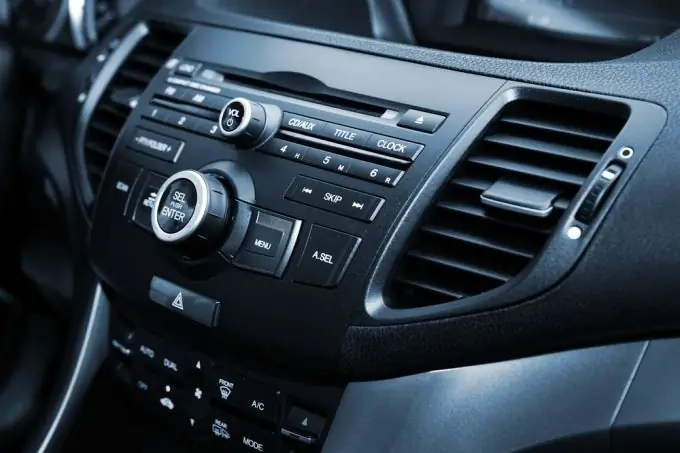 It is necessary
adapter for connecting Usb Flash or SD Card
Instructions
Step 1
The clumsiness of manufacturers of car audio equipment has pushed entrepreneurs to develop devices that can dock the connection of flash drives to on-board radios. Among the first to appear were Chinese-made transmitters, which transmitted records from flash drives to receivers via fixed FM radio frequencies. The range of the specified equipment connected to the cigarette lighter socket is approximately ten meters. But the quality of stereo transmission of musical compositions left much to be desired.
Step 2
Real music lovers demanded from the market to create such devices that are capable of reproducing high-quality sound. The next step in this direction was the development of adapters connected to the radio tape recorder interface via the CD changer connector.
Step 3
The described device is intended for playback of musical compositions pre-recorded on a Usb Flash or SD Card, up to 16 GB in high-quality MP3 format, which is in high demand today, with support for bit rates up to 320 Kbps. The adapter is equipped with a hardware efficient noise suppression system.
Step 4
The connection is made to the connector intended for the CD changer, and after initialization, the flash drive is recognized by the car radio as a CD player, displaying information about the track being played and maintaining the recording playback control interface. Up to 98 directories can be created on flash media and up to 99 entries can be stored in each folder. The root directory starts playing first, all others in alphabetical order. You can switch to playing songs from another directory at any time.
Step 5
After the purchase, the procedure for connecting a new device to the on-board car radio takes no more than five minutes from the owner. Exactly as long as it takes to remove the audio equipment from the socket. Then the adapter is brought out to any convenient place in the cabin.