Renault Logan is one of the most popular foreign cars on the Russian market. It attracts attention from buyers for its price-quality ratio. Consider how to replace the lamps on this car yourself.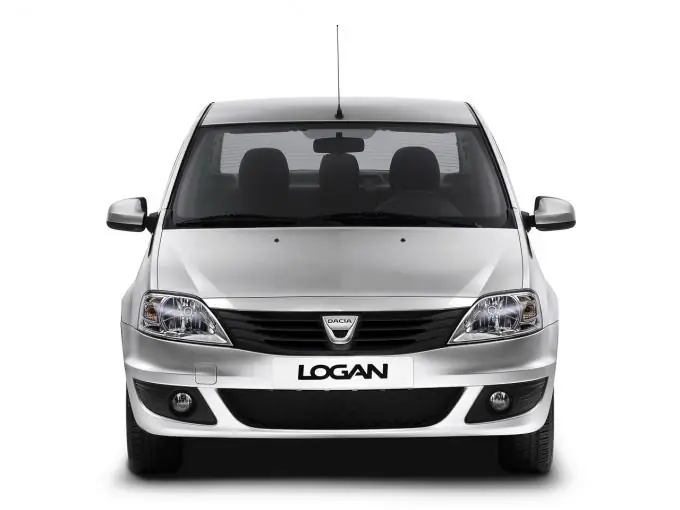 Instructions
Step 1
On this model, block headlights are installed, which contain a lamp for a direction indicator, low and high beam, as well as a side light. Disconnect the headlamp unit - for this you need an extension cord and socket for 10. First, disconnect the negative cable from the battery, then remove the front bumper and cover designed to protect the headlight range control.
Step 2
Disconnect the corrector drive cable, then carefully unscrew the three bolts with which the headlamp unit is attached, take it to the side. Press the latch and remove the cover, then disconnect the wiring block and remove the headlamp unit.
Step 3
To replace the bulbs, remove the headlight cover and gently bend the retainer and flip it up. Take out the headlight bulb and replace it. Remember that it is forbidden to touch the lamp bulb with your fingers - this can cause darkening and contamination of the lamp, and in the future, quick failure. Do this procedure with gloves or with a clean rag in your hands.
Step 4
To replace the side light bulb, turn its holder clockwise for the left headlight and counter-clockwise for the right. First remove the socket, and then pull the lamp out of it. Replace the direction indicator in the same way, the difference is that the lamp must be unscrewed from the holder clockwise.
Step 5
Replacing any bulbs in the tail lamp is performed as follows: disconnect the wire from the negative terminal of the storage battery, then remove the tail lamp and squeezing the clips, remove the back cover along with the lamp holders. Press down gently on the desired lamp, turn it and remove it. Replace, making sure that the tabs on the lamp line up clearly with the slots in the socket. Turn it fully clockwise 90 degrees to lock it in place and replace the taillight.