Registration of a new car in the traffic police is a necessary procedure that every driver who has bought a vehicle in a car dealership or in the car market goes through. To put the car on and get license plates, you need to collect the necessary documents.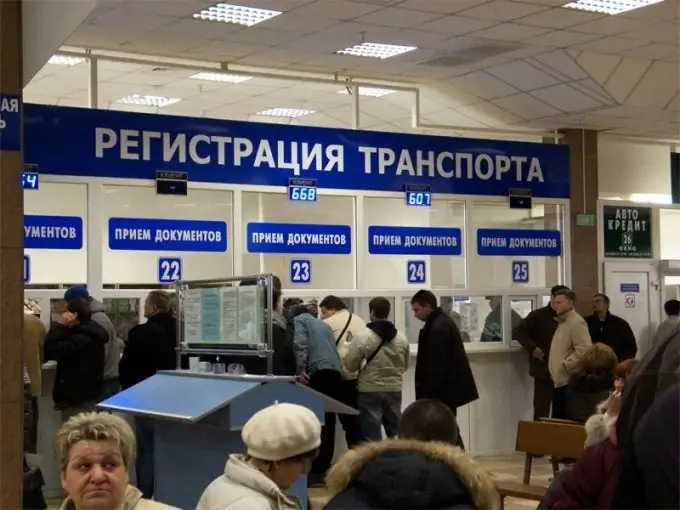 It is necessary
- identity card (passport);
- technical passport for the car;
- state insurance policy (OSAGO);
- money to pay state fees;
- a vehicle to be presented for inspection at the traffic police.
Instructions
Step 1
Ask the manager of the car dealership about the delivery time of the car. Having specified the details, contact by phone or contact the local traffic police department through the website to agree on the day and exact time of the car registration.
Step 2
Take care of filling out the registration application. You can fill out a document in the MREO, but it is better to use Internet services and download an application form to fill out from the traffic police website of the Ministry of Internal Affairs of the Russian Federation. You can not only download, but also quickly fill out the approved application form on the Internet portal Gosuslugi.ru
Step 3
To go through the car registration procedure at the appointed time, come to the site to inspect the MREO. Do not forget to bring the entire package of required documents. Also, if possible, make copies of documents in advance.
Step 4
Pay the statutory state fees for issuing license plates, changing information in a previously issued technical passport and issuing a car registration certificate. Specify the amount of money that will be needed to pay the fees. You can find up-to-date information on duties on the traffic police website. Please note that payment can be made both at Sberbank and at payment terminals located in the MREO building. When depositing money through a payment terminal, try to prepare the amount without change.
Step 5
When registering a car, present an OSAGO policy. Car dealerships offer to issue a policy at the same time as buying a car. This is convenient, although not always beneficial. If you have your own trusted insurer, you can register a car from him.
Step 6
Prepare the car for inspection by an automobile inspector. Pay attention to the legibility of the engine and body numbers. After completing the inspection, receive the license plate number of the vehicle registration.