Most often, they apply for the re-registration of documents for a car in the event of its sale and purchase on the secondary market. Often such transactions occur when a general power of attorney is issued, which gives the right to perform all legal actions with the machine.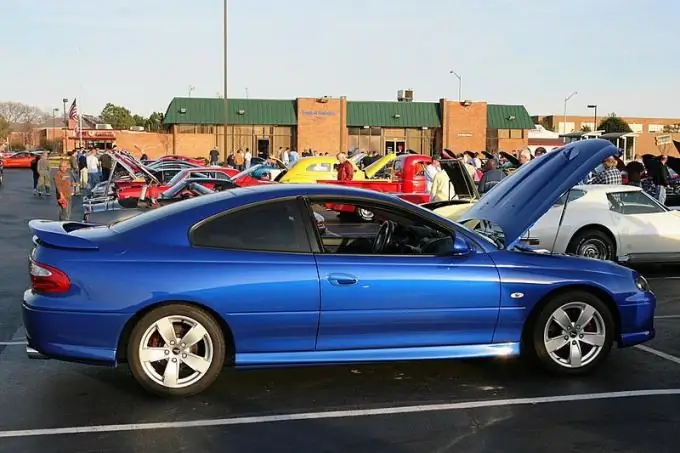 It is necessary
- general power of attorney or document of purchase and sale;
- certificate of registration of the vehicle;
- TCP;
- OSAGO insurance.
Instructions
Step 1
If you are going to register a car that you drive under a general power of attorney for yourself, remove the car from the register at the place of its registration. Contact the traffic police department of your area (at the place of registration or registration) and put the car on a new registration account. To do this, you will need transit numbers, Title Deeds, a general power of attorney for the right to drive a car, certified by a notary, a passport, OSAGO insurance, a receipt for payment of state duty. If you will be renting and registering a car in the same traffic police department, this can be done in one day, having warned the inspector about this option.
Step 2
If you want to sell a car that you own under a general power of attorney to a new owner, you will still have to deregister the car, put it on a new record and then deselect it again, this time for sale. You can do it easier and ask the owner of the car to make a purchase and sale document. According to him, either the old owner is already, or you are removing the car from the register. But then it is no longer necessary to register it. You can draw up a sale-purchase agreement immediately for a new owner. The only disadvantage of this method is that you can drive such a car for 5 days. And then either register it or look for a buyer.
Step 3
If you inherited the car, wait for the inheritance. Obtain a new title deed from a notary. With him, contact the traffic police department, where the car is registered. You will again have to remove the car from the register and place it at the place of residence. Close relatives, in order to save on contracts and bills, can donate a car; in such cases, the donation is not taxed. You only need to pay for the services of a notary. Of course, this is convenient only for expensive cars, so as not to indicate the cost in the bill.