As you know, on most foreign-made passenger cars, including Ford Focus, the ground clearance (clearance) is too small. Because of this, when driving on domestic roads, problems may arise. In order to help the car overcome pits and bumps with less risk of getting caught on the bottom, you need to increase the ground clearance.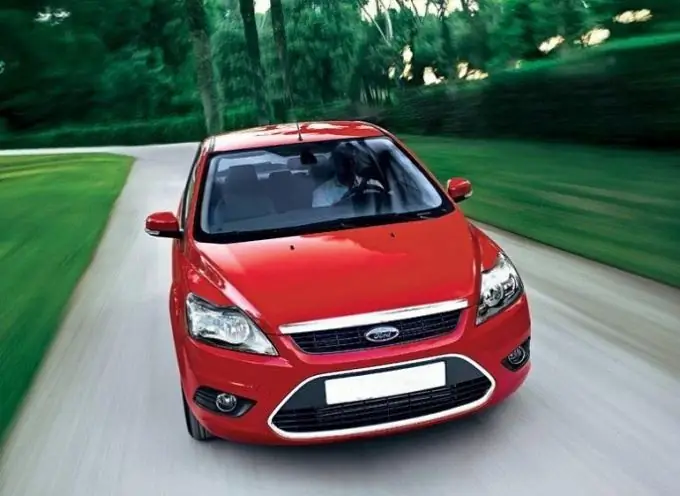 Instructions
Step 1
There are not many ways to increase the ride height. As a rule, if you buy a new Ford Focus in the basic (empty) configuration, it has regular rubber, which will also affect the suspension height. In order to increase the ground clearance on the car, you can purchase wheels with a large radius instead of factory rubber. Be careful when choosing a kit, as some manufacturers reduce the profile with an increase in the radius of the disc. This method of increasing the ground clearance is not quite suitable for the "Focus", but is usually used for crossovers, since they have a stiffer suspension and a larger arch.
Step 2
Increase the clearance of "Ford" is possible after modernization of the chassis, namely the installation of a spacer between the coils of shock absorbers. These devices can be purchased at any car dealership for a relatively low price. This method also has its drawbacks. When using spacers, you can achieve an increase in ground clearance by a maximum of 1-3 cm, but the suspension will become stiffer and the car will become less comfortable to drive.
Step 3
The best option for increasing the ground clearance on the "Focus" is the installation of spacers between the struts and the car body. With this method, the suspension elements do not wear out and the body does not deform. However, due to the shift in the center of gravity, there may be minor problems with the vehicle's handling.
Step 4
There are several materials from which supports can be made: aluminum, polyurethane, rubber and plastic. The most reliable materials are rubber and plastic. When using such spacers, there will be no deformation of the body, they are almost invisible in the engine compartment, plus they are very durable and when using them, the appearance of areas affected by corrosion is excluded. Plastic spacers are slightly better than rubber ones, since in winter the wear of the latter increases slightly, which means that their service life decreases.