Domestic roads are our second most important problem, according to the classics. But for a car, the quality of the road is the first condition for its normal and long-term operation. To adapt it to our realities (especially a foreign car), you need to increase its ground clearance, i.e. make a car lift.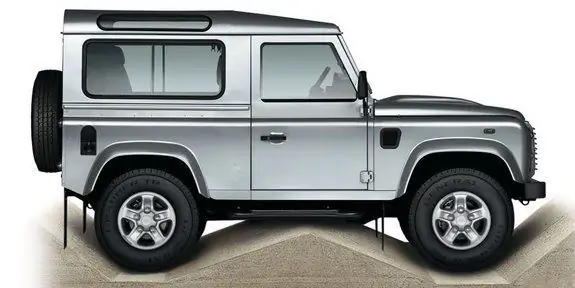 Necessary
Lifting kit, lift, tool kit
Instructions
Step 1
Purchase a kit of parts for the elevator for that particular vehicle. As a rule, these are aluminum alloy headsets for the front suspension and special rubber pads, as well as brackets for the rear. Remove the front struts. Use special ties to tighten the springs and remove their upper cups. Dismantle the native bolts for attaching the rack - they are shorter than necessary. New, longer bolts must be included with the setups. Put them in place of the old ones and re-assemble the rack, remembering to tighten its central nut, which was loosened during removal. Place the stand on the stand and make sure it fits snugly into place. If this is not the case, be sure to modify the guide with a file. Reinstall the racks with extensions. As a result, the body at the front will rise by 18-20 mm.
Step 2
Raise the vehicle with a lift or jacks. Remove the rear seat and loosen the center strut nuts. Remove the racks and disassemble them. If the springs and shock absorbers go separately on the beam, unscrew the lower parts of the shock absorbers and the beam will drop down. Place a rubber pad under the top of the spring. Mount the bracket on the lower part of the shock absorber, making it longer. If the C-pillar is assembled, simply install the rubber pad.
Step 3
Refit the strut or attach the shock to the beam. Tighten any loose nuts and reinstall the rear seat. As a result of this operation, the rear suspension of the car will rise by 30-50 mm, depending on the thickness of the rubber cushion. The more the C-pillars are worn out, the thicker the cushion needs to be purchased.
When operating the vehicle, keep in mind that its center of gravity rises slightly. This can lead to an increase in swelling on sharp high-speed bends.