For a long time and strictly the police have taken on tinted cars, they stop and write out a fine. To avoid this, it is better to remove the film from the glass, so there will be fewer problems, and the money will remain intact. It is pointless to argue and defend your rights in this case, there are rules and a law that is against windshield tinting and generally dark toning in the car. So, the law enforcement officers are right and do not commit any illegal actions. You can remove the film without damaging the glass at home.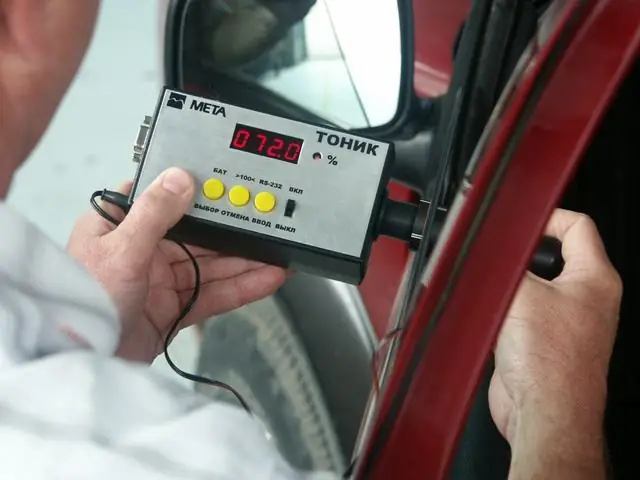 Instructions
Step 1
Take a regular hair dryer and heat the glass with it. Do not bring too close to the tinting, the device will heat up and refuse to work. Keep 10 cm from the glass and move the device gradually, the air flow should be hot. If you have removed the glass, you can use hot water. Pour glass over it, or even better, put them in a deep container and pour boiling water over it.
Step 2
Now, gently begin to separate the film from the glass. Try to peel off carefully so that it does not tear and come off along with the glue. You have to remove everything very quickly, because the glass will cool down and the tint will stop being removed.
Step 3
Remove residual glue with acetone or white spirit. The glue usually comes off well, so you don't need to put in a lot of effort. If the windows are on the car, be careful not to get the caustic substance on the paint and rubber elements of the door.
Step 4
Wipe the surface with a special glass and mirror cleaner. It will shine like new, as if it had never been tinted at all.
Step 5
In a car store, you can ask for a liquid for removing tinting, but this is in the event that all your attempts have not been successful. The liquid must be applied to the removed glass, and after a while the tinting will soften and it can be washed off with warm water and detergent.