To pick up the rights after deprivation, you must be guided by the government decree No. 1396, the order of the Ministry of Internal Affairs No. 782 and article 32.7 of the Administrative Code of the Russian Federation. According to these legislative acts, a package of documents should be submitted by contacting the district traffic police department or the traffic police at the place of deprivation of a driver's license.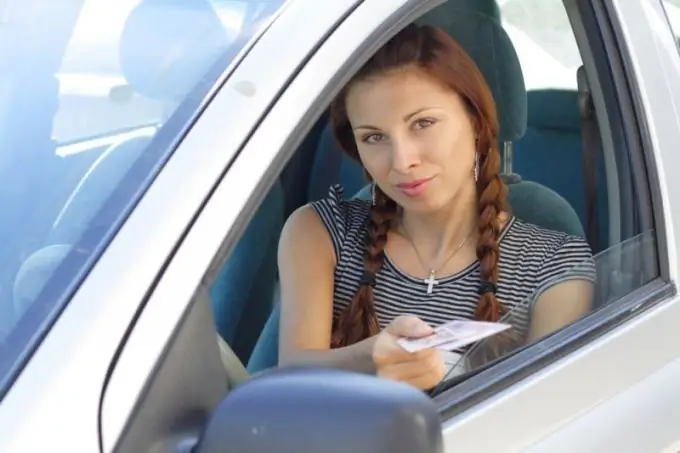 They can be deprived of their rights for an administrative offense. The period of deprivation begins from the moment the court ruling is issued and ends after the expiration of the period of deprivation. You can pick up your license the next day. If this day is a day off or a non-working holiday, then you can pick up the rights immediately after the end of the weekend or holidays. Obtaining a driver's license on the eve of the weekend, if the period of deprivation ends on the weekend, is not provided.
All documents presented by a citizen after the deprivation of a driver's license are indicated in the order of the Ministry of Internal Affairs dated July 20, 2000. To get your rights back, you need to present a medical certificate, the expiration date of which is limited to three years. If this period for the medical certificate has expired, then you will need to obtain a new document after being examined at the district clinic at the place of residence. You will also need to visit the regional psychiatric and narcological dispensary and obtain an opinion from the relevant specialists about the ability to drive a vehicle.
In addition to the certificate, you must present a passport, a court order to the traffic police. After the revocation of a driver's license, exams in theory and practice are not required, as well as additional documents are not required. The specified list of documents is exhaustive and everything that is required additionally is contrary to the law.
A driver who has been deprived of his license does not have the right to demand the presentation of receipts for payment of all administrative and other fines. There is no need to confirm or prove anything. A passport, medical certificate and a court order are all you need to get your license back.
All actions of traffic police officers that impose additional requirements for the return of rights can be appealed in the manner prescribed by law.