Each car must be registered with the traffic police at the place of registration of the vehicle owner. This procedure is carried out by the registration divisions of the State Traffic Inspectorate. Their functions include, among other things: changing credentials, deregistering, issuing transit signs, certificates and duplicates of lost documents.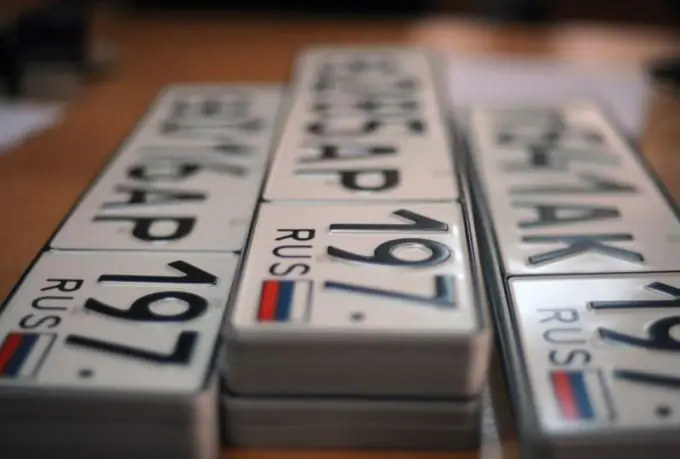 It is necessary
- passport of the car owner;
- Application for registration of the car with the traffic police;
- contract of sale;
- CTP insurance policy for a period of six months to a year (required);
- vehicle passport (PTS);
- certificate of registration of the vehicle, if it is not removed from the register (STS);
- transit license plates (if any).
Instructions
Step 1
Fill out an application for registering your car with the traffic police. It can be filled in according to a ready-made sample or printed on a computer. Do not forget to sign and date the application. Attach your regular passport to the application, which indicates the place of your permanent registration.
Step 2
The package of documents required for registering a car includes a vehicle passport (PTS). In the event that you have purchased a new car, check that the seller's stamp is on the vehicle title and that all information about the vehicle owner is filled in. It must contain your name, patronymic and surname, registration address and the date of sale of the car.
Step 3
In the event that you have purchased a used car and it was previously registered with the traffic police, check that in the corresponding columns of the PTS there are stamps confirming the registration and removal of the car from the registration register. If upon purchase you were issued with transit license plates, they must be returned.
Step 4
You do not need to attach an account statement now, so a purchase and sale agreement, which is a document confirming your ownership of this car, will be sufficient. Check that all the data in the contract coincide with those indicated in the TCP. When buying a new car, receive from the seller a copy of the customs cargo declaration, the authenticity of which must be certified by customs or by the seller. Make sure it lists the correct unit numbers.
Step 5
The validity period of the OSAGO policy attached to the package of documents must be 1 year. If the policy has a shorter period of validity, it can only be used for ferrying cars, it is a temporary document and registration is not made for such a policy.
Step 6
Do not forget to pay the state fee for registering the car and attach it to the rest of the documents.