Registration and registration of vehicles is carried out in accordance with the order of the Ministry of Internal Affairs No. 59 as amended by No. 208 dated 26.03.05. Articles 22, 23 of the order describe in detail the registration procedure. You can register it if you have a list of documents provided for by the specified legislative acts at the place of permanent or temporary registration of the car owner.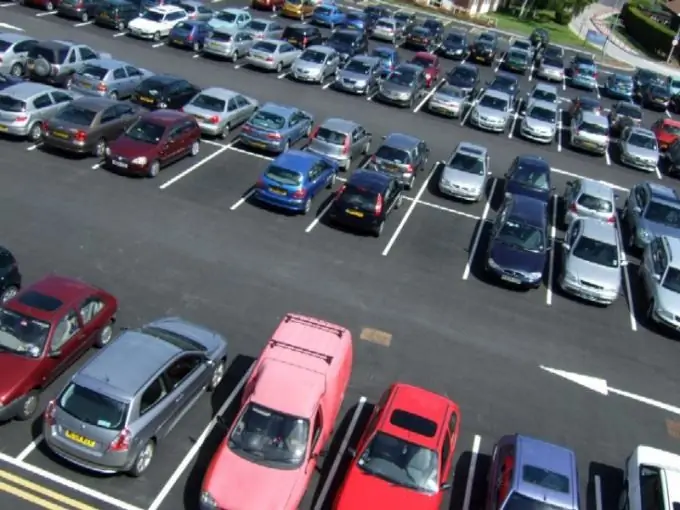 It is necessary
- passport;
- application;
- receipts for payment of state duty and all fees;
- CTP policy;
- TCP.
Instructions
Step 1
If you have a temporary registration, then you have the right to register the vehicle at the place of temporary residence. Car registration will be carried out on the basis of the submitted documents.
Step 2
You will need your general civil passport, a certificate of temporary registration, if there is no FMS mark in the passport, a vehicle passport, an MTPL policy with an unexpired insurance period, registration plates, if any, documents of title to the vehicle. The documents of title include: purchase and sale agreement, donation agreement, certificate of inheritance.
Step 3
You need to fill out an application form of a unified form, which will be given to you at the place of registration of the car, pay all commissions and state duties provided for when registering vehicles. Also present a document on customs control if you bought, brought or brought a car from abroad of the Russian Federation.
Step 4
Your car will be inspected by a traffic police inspector, will check all the numbers indicated in the vehicle registration certificate with the actual engine numbers, check all the submitted documents and check the vehicle against a common computer base.
Step 5
Within one day, you will receive temporary license plates that differ from the permanent ones in color. They will be yellow - this means that the vehicle is temporarily registered at the place of temporary registration of the owner.
Step 6
If you withdraw from temporary registration due to departure, then remove the car from registration and receive transit numbers with which you can get to your permanent place of residence.
Step 7
If you stay at the place of temporary residence and have issued a permanent registration, apply to the traffic police to replace the license plates with permanent ones and to enter information into the general database on the permanent registration of the vehicle.