Fines from the traffic police - what is most often found in practice. And many motorists get them so often that they don't even remember exactly how much they have to pay for their offense. But in vain! Unpaid fines, even in the amount of 100 rubles, can cause big trouble for a defaulter.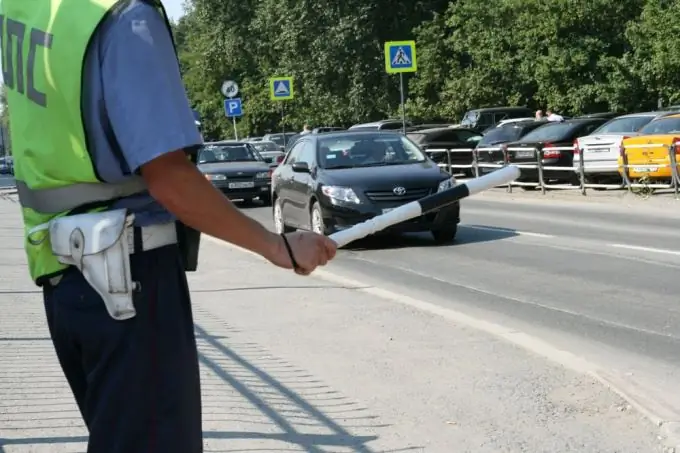 It is necessary
- A computer;
- mobile phone;
- technical passport of the vehicle;
- driver's license.
Instructions
Step 1
If you want to find out your fines from the traffic police, go to any stationary post of the patrol road service. Just don't forget to bring your driver's license and vehicle registration certificate with you. At the post, contact the inspectors with a request to voice you your debt on fines. They will take your documents and enter their numbers into the database. There will be an answer about what traffic fines you have.
Step 2
You can also find out the fines on the Internet. Now there are a huge number of sites with which it is easy to determine the amount of existing debt. However, if you want reliability, then it is best for you to search for data on official government websites. Such as, for example, https://www.gosuslugi.ru/. Enter the required information in the fields provided in the system and get a detailed answer to your question
Step 3
You can also find out through your mobile phone. To do this, you just need to send an SMS message to a specific number indicating your car number and driver's license number. You will also receive an answer via SMS. It should be remembered here that this service is paid. So trying to find out about your debts from the traffic police in this way is necessary only if you really know that there is a debt.
Step 4
You can also find out about your fines from the traffic police through the bailiff service (albeit only if the amounts were large and the case was brought to court). To do this, you need to either come to them personally, or go to the official website. https://www.fspr.ru/. For information in this service, you need to know the number of your writ of execution.