Many drivers have had to pay traffic fines at least once. But not everyone knows how much and for what they will have to pay in case of violations. But today there are many opportunities to find out traffic fines by the numbers of your car and driver's license.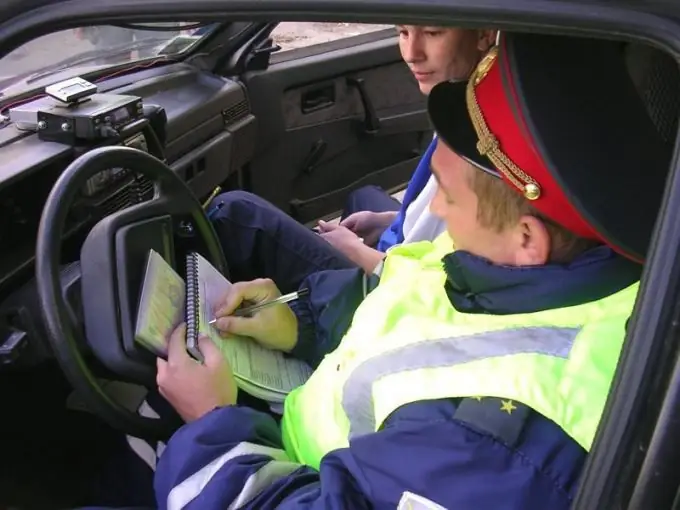 It is necessary
- Internet access;
- mobile phone;
- license plate number of the car and driver's license number;
- internet wallet.
Instructions
Step 1
Call the traffic police department, indicate your last name and, if asked, the date of the violation and the car. Find out via SMS the amount of the fine and the payment scheme. Send a message with the text of the traffic police #TS # VU to number 9112. This service is not free, so check the amount in advance with the operator or at the traffic police department.
Step 2
Visit the site www.moishtrafi.ru, which contains information about the debt on fines of all drivers to whom they were issued. Not all regions of Russia are currently represented on this site, but the resource is being updated all the time and is gradually adding new cities with their bases
Step 3
Register on the site where you will find out information about your fines. Such sites are developed for each region, they will tell you about them in the traffic police department. In the future, you will be able to receive all the information on your e-mail or on your mobile phone, thanks to SMS.
Step 4
Print the receipt and pay the traffic police fine at the bank. You can also pay via the Internet by transferring money from an electronic wallet or using the online banking service. You can also pay via SMS.
Step 5
Wait for the notification of the bailiffs, which contains the amount of unpaid traffic fines. If you do not trust this service, then just pay the fine, as well as the costs of the court.