Used car owners often choose to do minor repairs and regulated maintenance work on their vehicle themselves. In some cases, such as replacing the cabin filter on a Ford Focus 2, you need to know some of the nuances of work.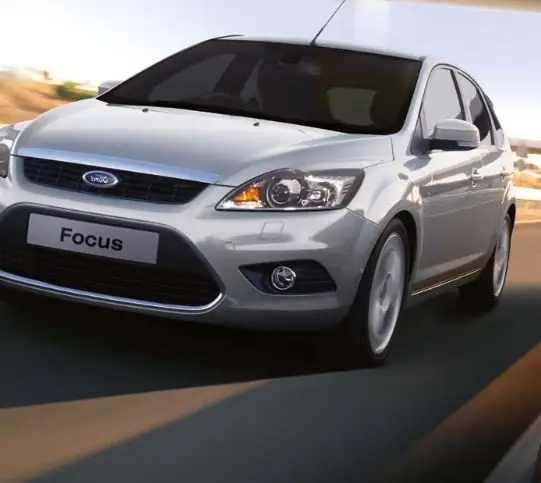 It is necessary
- small ratchet with heads for 10 and 7;
- a set of extension cords;
- flexible adapters or flexible extension.
Instructions
Step 1
Cabin filter Ford Focus 2, like on other cars, is designed to clean the air coming from outside, from dust and small particles of debris that can get into the ventilation system, and from there into the cabin. The manufacturer recommends replacing the cabin air filter at least once a year or every 15 thousand kilometers. However, in our conditions, the filter is recommended to be changed twice a year or every 7-10 thousand kilometers.
Step 2
The filter in the Ford Focus 2 is located in the passenger compartment, to the right of the gas pedal. Unscrew the pedal mount. The connector on the gas pedal should not be disconnected, since it can be disconnected no more than ten times during its entire service life, after which it is necessary to replace the electronic unit of the gas pedal.
Step 3
Unscrew the three screws that secure the cabin filter cover using the socket at 7. Remove the used cabin filter. Pay particular attention to the direction indicated by the arrow on the end of the filter.
Step 4
Install the new filter in the direction shown. If a new filter cannot be installed, it is allowed to make cuts on its body around the entire perimeter in order to fold it into an arc. By following this procedure, it will be much easier to install the filter.
Step 5
After installing the cabin filter in place, you must close it with the previously removed cover, securing it with screws. The far screw can be tricky to screw in, so we recommend using flexible adapters or ratchet extensions. The work should be completed by installing the gas pedal in place.