The question of how to turn on the high beam is asked by many people who have bought a new unfamiliar car. The main beam is needed to improve visibility outside the vehicle at dusk and at night. It increases the visible distance in front of the car, which has a positive effect on safety, since from a distance you can see what is happening on the road. Potholes, potholes, road works, restrictive signs are noticeable. High beam turns on differently on different cars. But one thing unites them - this procedure is performed in the car salon.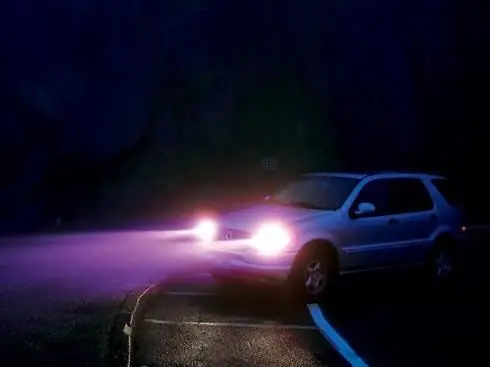 It is necessary
Car
Instructions
Step 1
In order to turn on the high beam on VAZ cars, you must first turn on the side lights and low beam. Click on the buttons located on the instrument panel to the right or left of the steering wheel. These buttons are indicated by graphical symbols. First turn on the side lights, then the low beam. After the performed procedure, we proceed to directly turn on the high beam. This is done with a lever on the right side of the steering wheel. Pull the lever towards the windshield until you hear a click and the high beam is on.
Step 2
On foreign cars, all procedures are performed on one lever. For right-hand drive cars this is the lever on the right, for left-handed cars - the lever on the left. The side lights and dipped beam are switched on by turning the tip located at the end of the lever. The turn is carried out towards the windshield along the upper arch. The main beam is switched on in the same way as on Russian-made cars. Pull the lever towards the windshield up to the cheek.
Step 3
Of course, high beam has a good effect on visibility on the road. But sometimes, in order to avoid road accidents, the high beam must be turned off. Such a case is the appearance of oncoming cars on the road. Too bright light can blind the driver, which will lead to irreversible consequences.