The first signs of a malfunctioning idle speed controller are; floating engine speed, engine stop when disengaging gear, high engine speed on a warm engine, low engine speed on a cold engine. This can be due to excessive air intake. Its supply in engines with fuel injection must be regulated by a computer, which, taking into account the readings of a number of sensors, opens for a while the valves of the injector or injectors.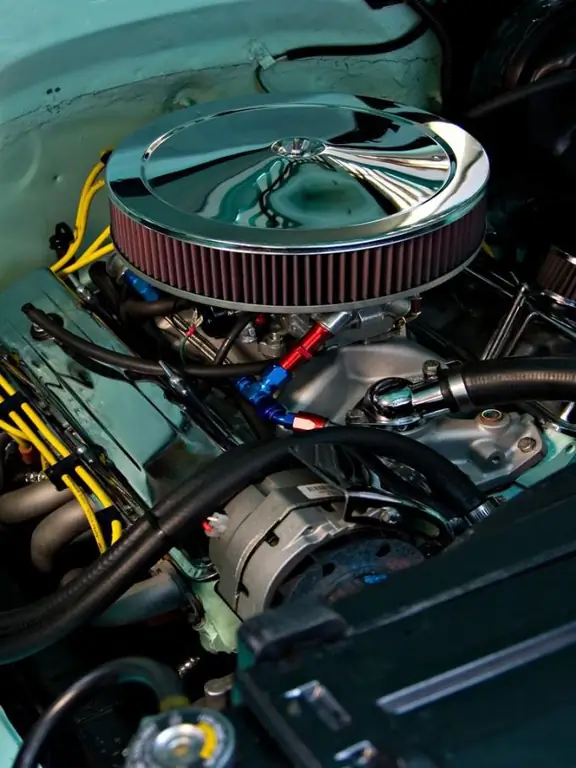 Instructions
Step 1
Disconnect the vehicle's electrical system. Turn off the ground. The regulator is the executing organ of the engine operation, therefore, in case of its malfunction, the "injector malfunction" lamp will not light. It is a taper needle stepper motor. The regulator is installed on the throttle body, providing a predetermined amount of air bypassing a closed throttle, which is set by the car's on-board computer for uniform warming up and stable engine operation.
Step 2
Unscrew the screws securing the regulator and remove the regulator. The idle speed control is located on the throttle body and is attached to it with two screws. In some models, the screws are filled with paint and varnish or drilled out, then it will be necessary to dismantle the throttle body with subsequent disassembly.
Step 3
Flush the regulator seating port and blow out with compressed air. Disassemble the regulator carefully so as not to damage the regulator winding. Check the guide sleeve, if the taper needle rotates freely with a gap, then the sleeve should be replaced. The taper needle must be free of visible damage or abrasion. Replace if damaged.
Step 4
Check the integrity of the hold-down spring. Using a measuring device, check the integrity of the regulator winding. Clean the contacts of the winding. Assemble the idle speed control. Before installing it on a car, measure the distance from the flange of the regulator body to the edge of the taper needle, it should be 23 mm. If the distance is more or less, then the needle should be replaced.
Step 5
Install the idle speed control into the seat in the throttle body. Connect the control plug to the idle speed control. Turn on the power supply to the vehicle. Start the engine and test it in different modes.