The car is a very convenient and comfortable means of transportation around the city. However, it also requires timely care and maintenance. For example, after a certain period of operation, many VAZ cars begin to start with difficulty and it is bad to keep idling speed. The reason for this lies in the faulty idle speed sensor, which needs to be changed.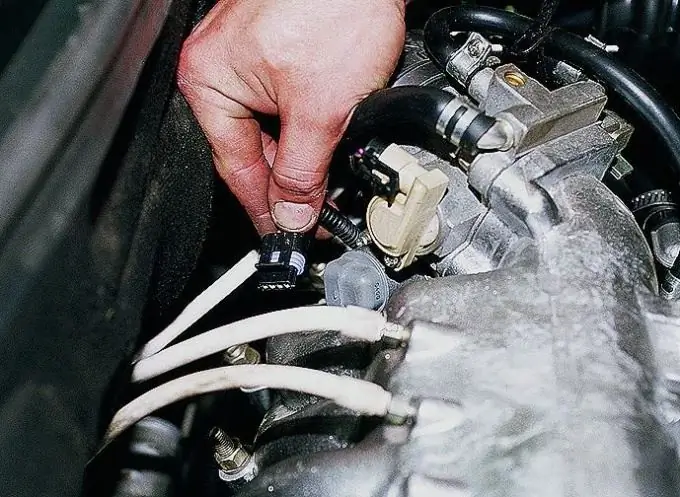 It is necessary
New idle sensor, Phillips screwdriver, engine oil, brush
Instructions
Step 1
Read your vehicle manual before replacing the sensor. In it you can find a diagram of specific actions, as well as a description of all the nuances that need to be taken into account when starting to replace a part. Park the vehicle on a level surface. Apply the parking brake. Stop the car and remove the key from the ignition. Open the hood. Disconnect the negative terminal from the battery to avoid a short circuit in the on-board power system.
Step 2
Find the idle sensor. For most VAZ cars, it is located on the throttle assembly. If you want to make the sensor replacement procedure as easy as possible, then remove the throttle assembly. Locate the two bolts that secure the idle speed control to the throttle body. Unscrew them carefully with a Phillips screwdriver. Remove the sensor from the connector. Do not lose the O-ring, as without it the sensor cannot be installed back. Examine the external state of the regulator. Test it with a tester. Determine the resistance. It should be in the range of 0, 040–0, 080 kOhm. The sensor can be reanimated by flushing the throttle valve fluid. However, the best option is to replace it with a new one.
Step 3
Clean the seat and tube for loose dust and dirt. Also rinse the O-ring with warm water. Wipe it dry and dry thoroughly. Lubricate the ring gently with engine oil. Replace it and insert a new regulator. Tighten both mounting bolts to a torque of 3-4 Nm. Reinstall the throttle assembly. Check that all parts are securely fastened. Put on the battery terminal. Try to start the car. It is best to buy a standard regulator. Its price is about 300 rubles. There are imported counterparts, but their price goes off scale for 1000 rubles, although there are no special differences in operation.