In life, a situation may arise when it is necessary to find out whether your car has been removed from the traffic police register. For example, if you accidentally find a notice of non-payment of vehicle tax from your tax office, although you have not used your vehicle for a long time. Or if you drive a car under a general power of attorney and do not have the ability to control the actions of the owner of the car. How can you quickly and legally find out if your car has been taken off the register?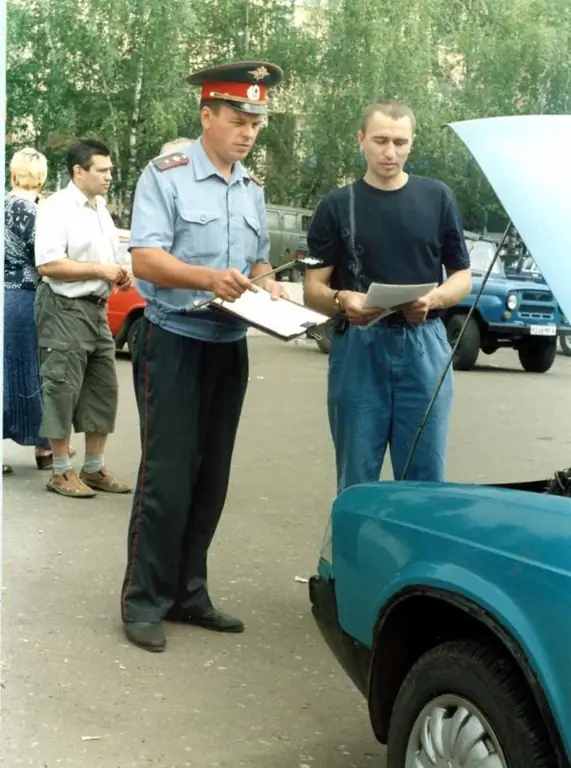 It is necessary
The entire package of documents for the car that you currently have (Title, insurance policy, CP)
Instructions
Step 1
You need to go to the traffic police at the place of registration of your car. There you should write an official request addressed to the head of the traffic police department with a request to clarify the status of a car with such and such a number. Attach copies of the documents you have for the car to your request. Of course, you need to make copies in advance.
Step 2
Now you need a little patience. Make sure that your application is registered with the traffic police office. By law, an official response to your request must come to the address indicated in its details within 30 working days.
Step 3
If you have not received a response to your request within the specified period, then after 30 working days you can exercise your civil right to legal proceedings and file an application with the court, indicating as respondents the officials who did not provide you with the required information. Moreover, all the costs of the court case will be paid by the losing party.
Step 4
Given the imperfect Russian bureaucratic apparatus, after an official appeal to the traffic police, be sure to contact the tax office at the place of your registration. Write a formal request asking for clarification of your taxation in the area of vehicle tax. You can use the received answer for your own purposes, for example, if you are still being taxed, and the car has long been removed from the traffic police register.