The cars of the Korean car industry have proven themselves well in our country. They have their own fans among the Russians. Many people would like to purchase cars directly from the country of origin. This means that the car must be brought from abroad. How to drive a car from Korea?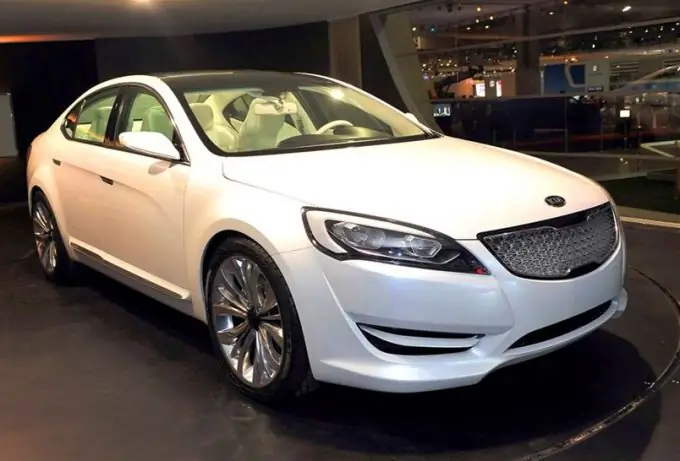 It is necessary
-a computer;
-access to the Internet;
-cash;
-documents proving identity and driving license.
Instructions
Step 1
Decide on the brand of the desired car in accordance with the technical characteristics. Find your way around the Korean car price range. Explore all the information regarding the cost of a car on the market in Russia and compare with prices in Korea.
Step 2
Decide on a budget. Choose an intermediary company that provides services for the purchase and subsequent delivery of a car from Korea to Russia. Focus on the amount of time that the company is in the service market, its openness, transparency of the terms of the contract. Find the car that suits you in the company's catalog. Ask if this car is already among those already bought by the company in advance or is positioned as an opportunity for choice.
Step 3
After you decide on the brand and value of the car, conclude an agreement with the company and make the required down payment. The amount of the contribution usually already includes the money that the company pays for the delivery of the car by rail from Vladivostok to the customer's place of residence.
Step 4
Get your hands on the contract in person. If the office of the intermediary company is located in another city, use e-mail or fax to obtain the terms of the contract. Pay the invoice issued by the Korean side. This bill includes the cost of the car and its delivery to Vladivostok.
Step 5
From the moment you receive the contract, keep the situation under control. Do not hesitate to call the company or write letters to e-mail, ask clarifying questions. Find out the exact time of arrival of the car from Korea to Vladivostok.
Step 6
Pay all necessary customs duties before the car arrives at the port of Vladivostok. After a positive inspection of the delivered car, you will receive a package of documents for registering it with the traffic police.