A driver's license to drive a vehicle is obtained not only by car drivers, but also by owners of ordinary boats. The procedure for issuing such a document is no less strict than for land transport rights. And it is best to familiarize yourself with the rules for issuing a driver's license for a sailing boat in advance.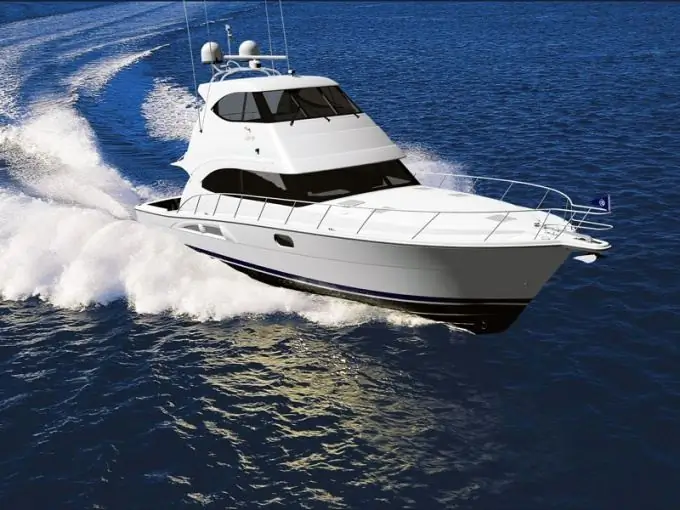 It is necessary
- a document on professional suitability;
- document confirming the completion of training;
- photographs measuring 3 x 4 cm;
- medical certificate.
Instructions
Step 1
The State Inspection for Small Vessels (GIMS) is a kind of analogue of the traffic police, but designed for owners of boats and small boats. In order to obtain the right to operate a boat, you need to contact the territorial division of your GIMS and take a training course on how to operate a small boat. In some cases, you may be sent to a specialized educational institution authorized by the inspectorate for training. At the end of the course, you have to pass an exam, on the basis of which a decision is made to issue you a license to operate a ship.
Step 2
GIMS is part of the Ministry of Emergencies. Therefore, you can easily find the address of your regional inspection on the official website of rescuers. It should also be listed in the address and phone books of your city.
Step 3
The exam consists of two parts: theoretical and practical. If you successfully cope with passing the final test, you will be given a document on your professional aptitude. Typically, this inspection takes about 10 days. It is this paper that is the main one for issuing you a permit to operate a small boat.
Step 4
After receiving a certificate of professional suitability, you can apply for a driver's license for a boat. To do this, you will need a certain package of documents, which includes an application, a copy of a document confirming your training in navigational specialty, a medical certificate of fitness for sailing, a passport and two photographs measuring 3 x 4 cm.
Step 5
In ten days you will be given your boatmaster's license. Now you can fully control and own your small craft. These rights are valid for 10 years. Do not forget to also check that you have the appropriate mark about your category on your ID. So, for example, the right to control what kind of water vehicle you own must be indicated - a boat, a boat, a jet ski, etc.
Step 6
In addition, the permitted navigation area must be marked on the license. The "MP" mark means that you can go on your ship only to the internal sea waters and territorial seas of the Russian Federation, "VVP" allows you to enter the internal waterways of the Russian Federation, "VP" lets you only into internal waters that are not included in the list inland waterways of the Russian Federation.
Step 7
These rights, as well as all documents of title to your vessel, you must have with you every time you go out into the water. After all, on the water, too, there are inspections of traffic inspectors.