Cars with an automatic gearbox (automatic transmission) start differently than those with a manual transmission. The differences are significant, but the manufacturers made sure that it was easy to retrain.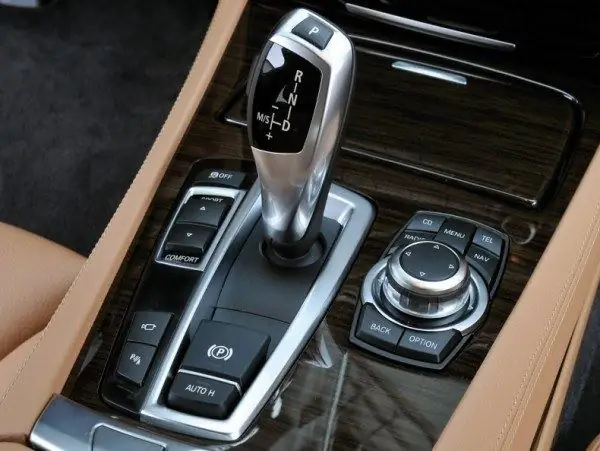 It is necessary
Car with automatic transmission
Instructions
Step 1
Carefully study all the working positions into which the range selection lever (RVD) of the gearbox of the machine with automatic transmission is transferred. They are accompanied by letters and numbers.
Step 2
Remember which of these positions is allowed to start the car. Usually they are designated by the letters P (from the English parking - parking) and N (from the English neutral - neutral).
Step 3
Move the range lever to the P zone. This state of the transmission corresponds to long-term parking. The controls are off. The output shaft is blocked. Movement is impossible, but engine start is allowed.
Step 4
Start your car. The engine will idle.
Step 5
Turn the selector into position N. In this case, the output shaft is not blocked and the machine is able to move. For example, it can be towed. Also, when the range lever is in this position, it is allowed to start the engine.
Step 6
In any case, be sure to check the position of the range lever before attempting to start the engine. Learn which positions of the RVD are unacceptable when the car is factory. This is R (from the English reverse, or reverse). And also all (four or more, depending on the car brand) forward movement zones: D, 3, 2 and 1 (L).
Step 7
Trust your own car. As a rule, cars with automatic transmission are equipped with a passive safety system. It prevents the motorist from starting the engine in other selector positions except P or N.
Step 8
Start the car with automatic transmission from the tug. Place the selector in position N, turn on the ignition and immediately start towing. To achieve the required oil pressure in the transmission, accelerate a cold car to a speed of 30 km / h, a warmed one - 50 km / h. After 2 minutes of driving at the specified speed, move the selector to mode L or 2. Press the accelerator pedal. In order not to overheat the gearbox, after a few seconds, return the selector to position N, regardless of whether the engine is running or not. Try again after driving in neutral for a while.
Step 9
Similarly, you can start a car that is on a hill. Put the lever in position N and push the car downhill. When she gets enough acceleration, shift the lever to a low gear and step on the gas. Return the selector to neutral regardless of the result.