If the window regulator handle is broken in your car, do not rush to contact a car service. This part can be easily replaced by yourself. Let's take an example of how to remove and change the handle of the mechanical window regulator of a VAZ - 2109 car.
It is necessary
- flat screwdriver;
- new handle complete with latch and washer.
Instructions
Step 1
Insert a screwdriver between the latch and the power window handle washer. Pry up and squeeze out the handle latch with the tool. Pull the latch towards you and remove it (photo 1).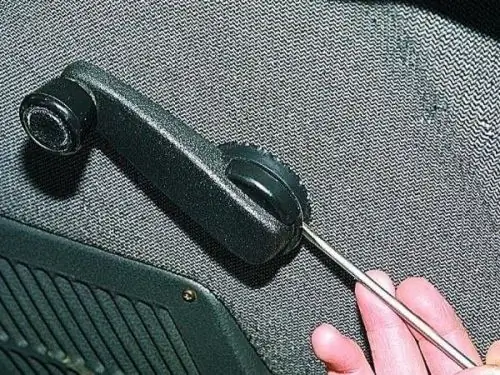 Step 2
Remove the faulty power window handle. Take out the washer (photo 2). Proceed in reverse order to install the handle. Install the washer supplied with the new handle. While lightly supporting the washer with your hand, place the handle on the window lifter mechanism. Rotate the handle slightly so that it "hooks" onto the splines of the power window gear. Secure the installed handle with a latch. Test the function of the replaced part by lifting and lowering the door glass.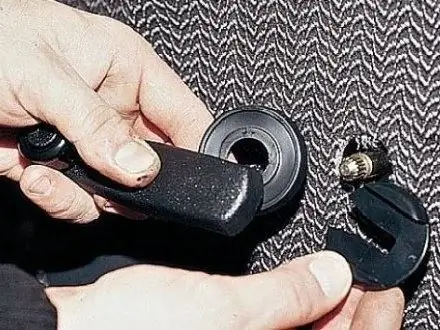 Step 3
If the glass on the door of your car is very difficult to lift and release, then replacing the handle will not help here. The problem is in the power window mechanism itself. The lifting / lowering cable may be faulty or the splines of the gear of the mechanism have worked. In this case, it is necessary to replace the window regulator. To install a new window regulator without removing the glass, disassemble the car door.
Step 4
Remove the window regulator handle and armrest handle on the door by prying the decorative plugs with a screwdriver and unscrewing the screws securing it with a Phillips screwdriver. Unscrew the screws of the door pocket, remove it. Pry the cover on the door handle slightly and remove it. Unscrew the door lock button. Use a flat screwdriver to pry the upholstery, which is fastened with eight clips, remove it.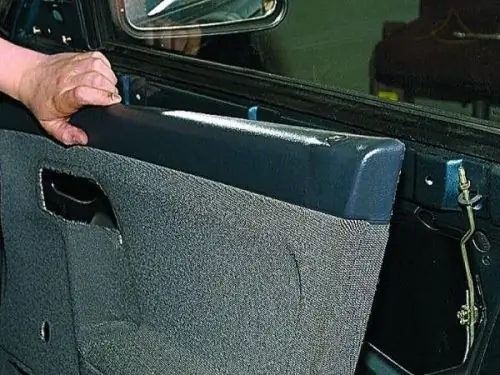 Step 5
Unscrew the head "10" two bolts securing the glass to the window mechanism. Lift the glass with your hands up. Using the "10" head, unscrew the nuts securing the power window mechanism. Take out the part through the door panel window. Install the new window regulator in reverse order.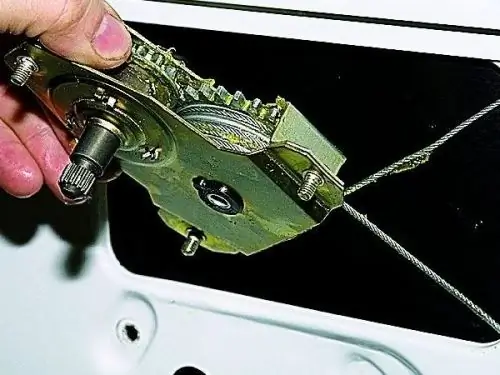 Step 6
Secure the glass. Install the power window handle. Test the mechanism by lifting and releasing the glass several times. If everything is in order, remove the handle and reattach the door trim. Then put the lock button, power window and armrest handles, pocket and door handle trim.