Cars of the domestic auto industry have an advantage in the domestic market due to their relatively low cost. VAZ 2110 is one of the most popular models. Let's consider how to disassemble the mirrors on this car.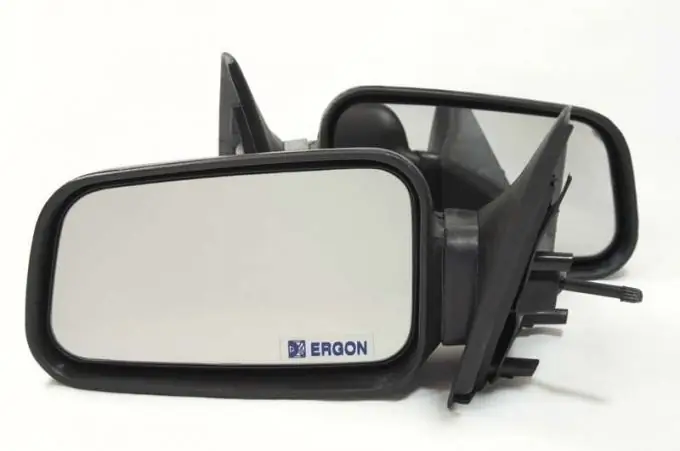 Instructions
Step 1
First, remove the rear-view mirrors. To do this, unscrew the handle securing screw and disconnect the handle from the lever with which the mirror mechanism is controlled. Use a screwdriver to gently pick up the cover and remove. Below it, you will see the screws that secure the mirror.
Step 2
Unscrew these screws and remove the mirror. Remember to hold the mirror on the other side while doing this to avoid dropping it. After you have removed the structure you want, carefully set it aside. For further disassembly of the mirrors, put on gloves on your hands, and glasses on your eyes - these are precautions to protect your hands from cuts and eyes from small fragments.
Step 3
Lower the mirror down as far as possible; for this, do a simple operation using the mirror control knob. Press with one hand on the bottom of the glass to create a small gap. Insert any thin metal object into the resulting hole: a screwdriver, a file. Gently pull the mirror out and set aside.
Step 4
For correct assembly, first screw the bracket with two self-tapping screws. Then carefully hammer a steel washer between the spring coils. Insert a wire into the body of the future mirror that runs through the entire spring. Screw the nuts onto the wire and put them on the bracket. Fasten the free end firmly. Insert the locking key and fit the mirror piece. A click will be a signal that everything is done correctly and everything has fallen into place.
Step 5
After all the work carried out, install the assembled mirror on the car in reverse order. Do not forget to adjust its position using the oval holes located on the side of the door. After that, you can safely put on the plug.