Chevrolet Cruze is a compact C-class car enjoying stable popularity in the Russian market. However, the model has both advantages and disadvantages.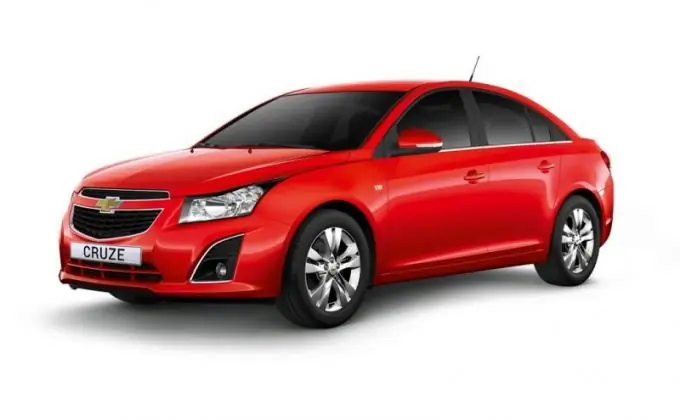 The Chevrolet Cruze is a typical representative of the C-class. For the first time the car was presented in 2008, and in the fall of 2009 its sales started on the Russian market. Cruz is a global model of an American manufacturer and is very popular in many countries around the world, including Russia.
Chevrolet Cruze advantages
The Chevrolet Cruze has many positive aspects, and the first of them can be called the presence of three body types: sedan, five-door hatchback and station wagon. The car looks impressive and thoroughbred, unlike many faceless classmates. And the massive and powerful front end, with sharpened optics and a large radiator grill, is especially mesmerizing. The side view of the car is good, and the stern will not disappoint.
The interior is fully consistent with the exterior. It is advanced and high quality, ergonomic and attractive. The multi-steering wheel is comfortable and functional, the dashboard is stylish, informative and easy to read. The center console is intuitive, nice, thoughtful and not overloaded with unnecessary buttons.
Another advantage of the Chevrolet Cruze is a pretty decent choice of engines, although they are all gasoline. The base one is a 1.6-liter 109-horsepower, it pulls smoothly and energetically, but still rather weak for a difficult car. With the other two units, things are much better - the 1.8-liter, producing 141 horsepower, and the 1.4-liter turbocharged, the output of which is 140 horsepower. There are two transmissions - 5-speed manual and 6-range automatic.
Well, another clear advantage of the Chevrolet Cruze is its reasonable price. For a sedan on the Russian market they ask from 668,000 rubles, for a hatchback - from 658,000 rubles, for a station wagon - 727,000 rubles.
Disadvantages of the Chevrolet Cruze
Every car has flaws and the Chevrolet Cruze is no exception. To begin with, it is worth noting that a clear minus of the sedan and hatchback in the basic version is the lack of an air conditioner, which is not available even for a surcharge. A sedan with air conditioning will cost 702,000 rubles, and a hatchback - 692,000 rubles.
Most Chevrolet Cruze owners note a weak paintwork that can be easily damaged even by simply rubbing your fingernail over it. The knock of the front struts is another noticeable flaw, but this is a design feature of the car.
The noise isolation of the Chevrolet Cruze cannot be called excellent, but in the area of the wheel is bright - it is catastrophically small. The materials used in the cabin are not of the highest quality, but at the same time they are not too cheap.