In our time, oil has reached record high prices. As a result, prices for petroleum products have increased, in particular for a product that worries most motorists - gasoline. The better the quality of the fuel, the higher the price. Fair regularity. At first glance, it may seem that the difference in price is not so great, but when you fill up, for example, a full tank, it hits your wallet noticeably. Some motorists hold rallies to protest gas price increases. But others have somehow adapted to transfer the engines of their cars from one brand of gasoline to another. Now we will talk about how to transfer the engine from 92 gasoline to 80.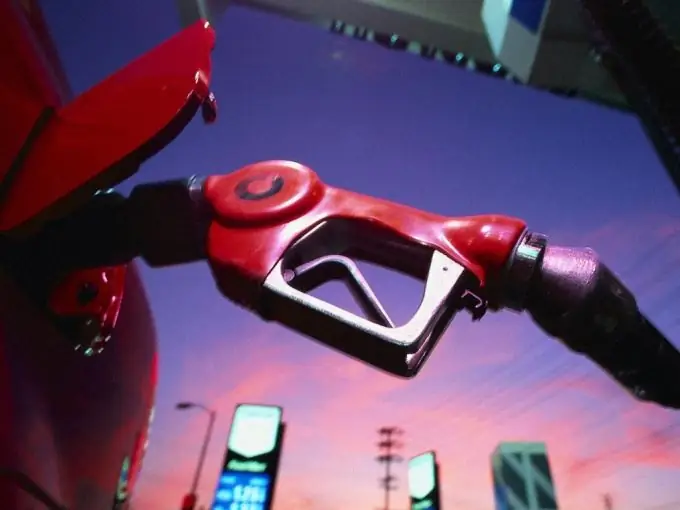 Instructions
Step 1
In principle, the engine can already run on 80 gasoline, if you don't strain it too much, you just need to adjust the ignition system and the carburetor.
Step 2
A complete transition will require replacement of the cylinder head (cylinder head). However, it is possible not to take such drastic measures. It will be enough just to put, instead of the cylinder head gasket, a structure of two standard and one homemade metal gaskets. This procedure is done so that the head is raised by five millimeters (no longer desirable, because the cooling system channels are located at a depth of nine millimeters).
Step 3
Another way is to remove from the combustion chamber such an amount of metal that will be equal to the required increase in the volume of the combustion chambers. An alternative to this procedure would be to replace the cylinder head and then rework with a set of valve tappet rods and adjusting screws.
Step 4
It is imperative to set the ignition timing in accordance with the requirements for vehicle operation. The study of the correctness of the installation for the presence of knocking knocks when the machine is moving is not carried out. To improve the working qualities of the engine, you need to turn the distributor housing on the octane corrector scale one division clockwise, which will correspond to an increase in the ignition timing along the crankshaft.