How spectacular carbon fiber elements look on the car: hood, bumpers, spoiler, roof. But putting such a curiosity on a car is quite expensive. Fortunately, CFRP can be replaced with a cheaper alternative. Such an analogue is a carbon film. It simulates the surfaces of CFRP parts.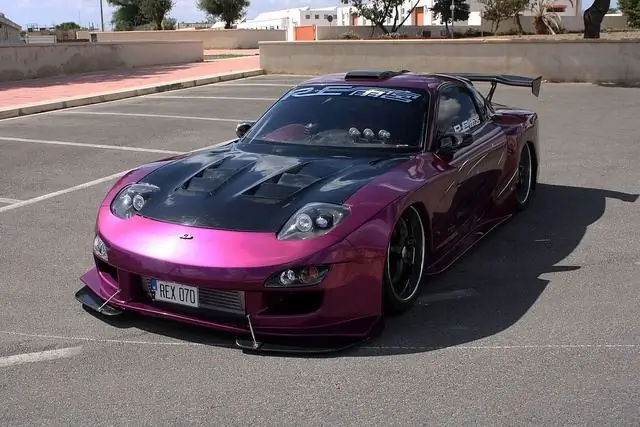 It is necessary
car;
film;
isopropyl alcohol;
sealant;
skillful hands.
Instructions
Step 1
This film is quite thick and mimics the carbon coating very well. It is almost impossible to determine from a distance whether the part is really carbon fiber or is it a film. Such a thick film has a clear advantage - it sticks easily. But there is also a minus - this film fits perfectly only on a flat surface. Therefore, when using it, it is especially important to comply with all regulations.
Step 2
First, the surface of the car is cleaned with isopropyl alcohol or special means specially designed for this. If our surface is curved, it also needs to be primed with a primer. It is a liquid that increases the adhesion of the film to the surface many times over. Apply a primer and glue the film.
Step 3
A sophisticated carbon appliqué is applied to the body immediately after preheating large pieces of it. Then the film will stretch and fit better. Heating small areas can cause the film to peel off due to the concentration of internal stresses in the film.
Step 4
In places of free edges, overlaps and joints, we use a sealant. It protects the edges of the film from wind loads and water. In addition, the film will not tear and will adhere more firmly to the surface.
Step 5
One more stage, uncomplicated, but very important, is the final warming up of the film. After gluing, you need to warm up all the critical areas of the carbon application well. This will release residual stress and activate the adhesive. The film is warmed up with a special hair dryer, so the higher the temperature is set on it, the longer our carbon "imitation" will last.