Gas tank leaky? Often, if, moreover, you have a foreign-made car, it can be very difficult to find a replacement quickly. As a rule, foreign cars are not allowed to be of the same type. We need repairs, at least temporary. How to solder a gas tank?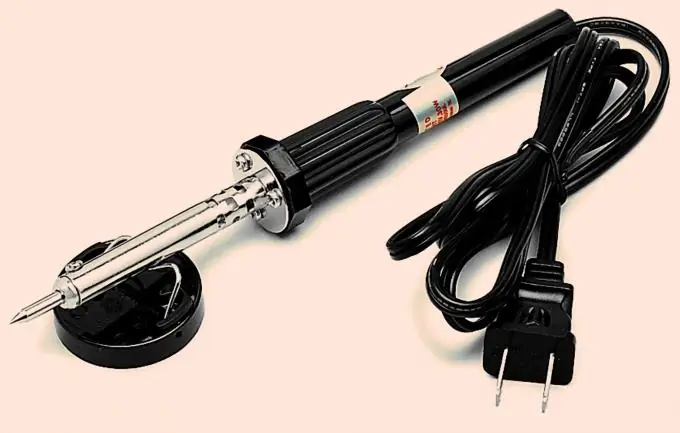 Instructions
Step 1
First of all, you need to acquire the necessary tools and materials. First, you need a powerful soldering iron. Electric - at least 100 watts. Better yet, use a soldering iron over an open fire. It has a large mass and keeps the required temperature for a long time. Such soldering irons are rare today, but if you have a piece of copper of a suitable weight, attaching a wire handle to it, you can make yourself a temporary soldering iron.
Step 2
Second - you need a solder, for example, standard tin. And the so-called flux. Fluxes are materials that are used to bind oxides when brazing and welding metals. Instead of traditional rosin, it is better to use etched hydrochloric acid - zinc chloride (ZnCl2). You can get zinc chloride yourself. To do this, dip 3-4 "tablets" of zinc or more into a bottle with diluted 1: 1 hydrochloric acid until they stop dissolving. In a similar form, zinc is supplied to school chemistry laboratories. You can also use the pieces of the used battery case. It is advisable to perform the described operation in the fresh air. You can use borax as a flux, having previously calcined so that it does not foam when soldering.
Step 3
Preparatory work plays a basic and essential role. The tank, of course, must be empty, rinsed and dried. We carefully protect the place of leakage with sandpaper and degrease it. The quality of your work will directly depend on the accuracy and precision of your actions. It is advisable that the tank be removed, especially if the place of repair is at the bottom, in the bottom. As a rule, this is most often the case. We warm up the soldering iron and tinker. If you do not have enough skill to properly solder the gas tank, seek help from a skilled neighbor.