By selling real estate, which is also a garage, the owner seeks to get the maximum benefit. In most cases, there is no way to increase the estimated value of the site where the building is located. But sometimes you can increase the sale value of a garage by improving its design and appearance.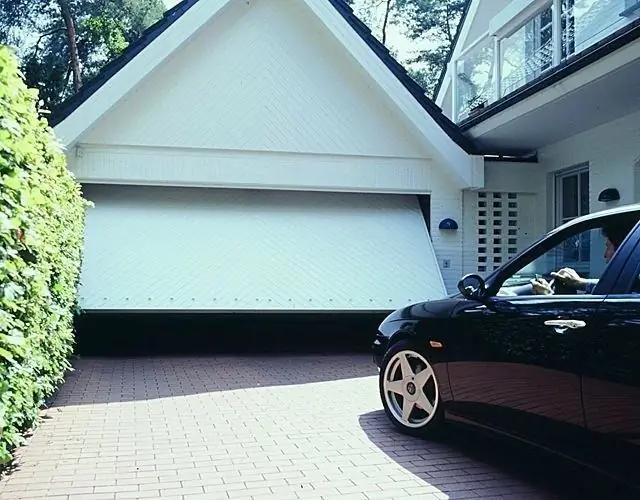 Instructions
Step 1
If your garage is a permanent concrete structure, reinforce the walls with a metal frame welded to it with a metal mesh. Such a frame, installed indoors, can somewhat reduce its size, but it will increase its attractiveness in the eyes of the buyer, since it guarantees greater safety.
Step 2
Additionally, reinforce the walls of the garage building by overlaying them with a layer of brick on the outside. Such a measure will not only make the garage look more attractive, but will also work for the safety of storing the car.
Step 3
Make a concrete blind area in front of the gate of the structure, focusing on the overall strength of the structure.
Step 4
Reinforce the garage door. Weld metal rods to the hinges on the outside. On the reverse side, weld nuts and bolts to secure the hinges. These elements should be fastened to the door frame, not far from the hinges.
Step 5
If possible, install modern sectional doors in your garage. They are compact and space-saving. Such gates rise up and are securely attached to the ceiling. Sectional doors can also be operated manually.
Step 6
If possible, arrange a repair pit (caisson) in the garage. It is not always possible to make such an improvement, since the construction of the caisson requires a low level of groundwater at the construction site.
Step 7
Reinforce the floor and fill it with concrete. Remember, however, that you cannot bond the concrete floor to the garage box. The structure can shrink over time and damage the floor covering.
Step 8
Carry out the final pre-sale preparation after completing all the described works. Paint the walls and roof of the garage. Use for this paint not too bright colors, practical enough and resistant to the external environment. A building prepared in this way will delight you even if you decide to postpone the sale.