The growth of the car park in Russia (in 2010 more than 33 million passenger cars were registered in the country alone) naturally results in an increase in the number of road traffic accidents (199,431 accidents occurred in 2010). Having a car, it cannot be ruled out that your car may suffer from the actions of other motorists. And although compulsory civil liability insurance of motorists has existed for seven years, it does not completely solve the problem of compensation for damage in case of an accident.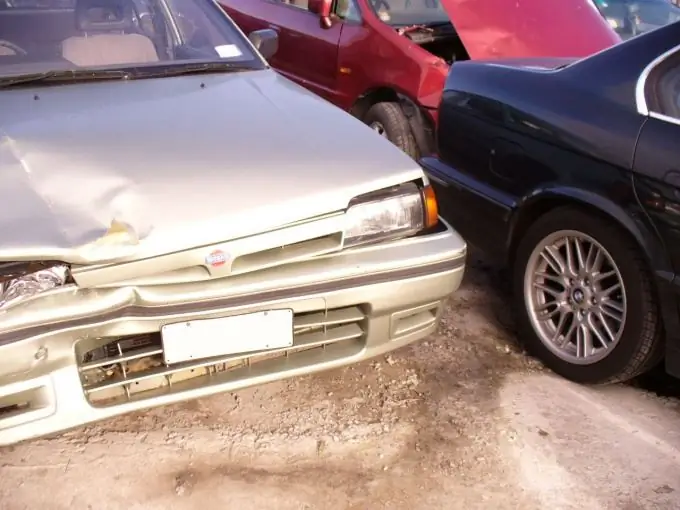 Instructions
Step 1
Fill out the accident correctly. Call the traffic police officers to the scene of the accident. Notify the insurance company about the accident. Fill out the accident notification form. Write down the details of the person responsible for the accident, information about the OSAGO contract, as well as the details of the insurer. Write down the names, addresses, phone numbers of the witnesses. The traffic police officer will draw up a protocol on an administrative offense. Get a copy of this protocol and an accident certificate (form 12). Check the visible damage to the vehicle entered in the certificate. Ask to indicate in the certificate that the vehicle may have suffered hidden damage.
Step 2
Obtain form No. 31 from the insurance company (to fill in information about the participants in the accident, cars and their damage) and a request to the traffic police.
Step 3
Get a certificate from the traffic police in the form 31. Get a copy of the decision on an administrative offense.
Step 4
Contact an appraiser to assess the damage caused.
Step 5
Apply to the insurance company. Attach the following documents to your application:
-notification of a road traffic accident;
- a copy of the protocol on an administrative offense, - reference in the form No. 12;
-certificate according to the form №31;
-Resolution in the case of an administrative offense;
- Copies of documents for the car (passport of the technical device, registration certificate, power of attorney for the car, OSAGO policy, technical inspection coupon);
- a copy of your passport;
- damage assessment report.
The insurance company has 30 days to review your claim and pay.
Step 6
If the amount of damage exceeds 120,000 rubles, or the insurer has refused to pay insurance compensation, write and hand over a claim for damages to the perpetrator of the accident. If he refused to pay, write a statement to the court.