A driver's license is considered expired if more than 10 years have passed since its issuance. You can exchange it after the expiration date. It does not matter how much time has passed since the end of the term.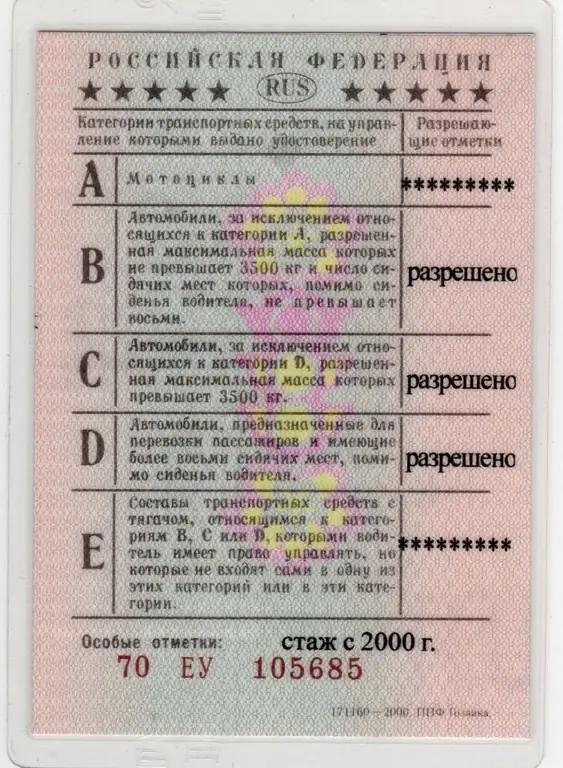 It is necessary
- Required documents;
- money to pay the state duty.
Instructions
Step 1
Collect the required documents:
- an application for the exchange of rights (take the form of the REO from the officer on duty at the traffic police department);
- passport;
- a medical certificate (it has a validity period of 3 years, so an old one with an unexpired period is suitable;
- expired driver's license;
- a document on the passage of driving training (this document is optional if the training took place in the same city as the exchange of rights).
Step 2
Also take one 3x4 color or black and white photograph on matte paper with a corner on your right hand. Do not forget about the receipt for payment of the state duty in the form No. PD-4, pay it at Sberbank. Some Sberbank branches offer already completed forms with REO details, but not all. Therefore, rewrite the details in the REO itself with the inspector on duty.
Step 3
If your surname has changed, collect all documents proving this fact. For example, if the surname changed during the marriage, take a marriage certificate. Temporary management permission (if any). When exchanging rights, this permission must be surrendered. Make photocopies of all documents.
Step 4
During office hours, submit documents to the territorial traffic police office at the place of registration or actual residence. The lines are huge, so please be patient. If you have acquaintances who can speed up the procedure, contact them. From the moment of delivery of documents (including rights) and until the moment of issuing new rights, it will be impossible to drive a car. Therefore, try to submit the documents in the first half of the day in order to get new rights in the second.
Step 5
If you change your driver's license, you do not need to retake the theoretical or practical exams. Regardless of how expired it is and how long you have not actually driven a car, there is no penalty for exchanging an expired license. But when driving a vehicle with expired rights (at least for a day), the inspector will draw up a protocol and impose an administrative penalty (fine).
Step 6
If the traffic police require any additional documents, ask for a written refusal to issue a driver's license indicating the reasons. Contact the prosecutor's office with this refusal. An unscrupulous employee will receive a penalty, and the rights will be obliged to issue.