It is widely believed among motorists that backlash in the steering racks of cars produced by the Volga Automobile Plant cannot be eliminated. Say, the domestic auto industry produces cars in which the steering rack does not pull up. This opinion is wrong.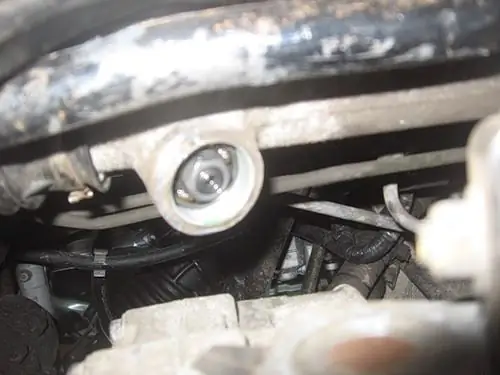 It is necessary
special wrench, octagon 17 mm
Instructions
Step 1
The appearance of a knock on the steering mechanism, which is felt by the driver while driving as a slight recoil to the steering wheel when the car hits an obstacle or pothole on the road, causes him concern and prompts the owner to eliminate the malfunction that has arisen.
Step 2
The procedure for eliminating the unacceptable backlash that appears in the steering control is carried out on an inspection pit, overpass or lift.
Step 3
From underneath the vehicle, remove the crankcase guard, if fitted.
Step 4
Then on the rail, on the opposite side of the steering shaft mount facing the body, find the adjusting nut, which many confuse with the plug. Usually it "hides" under a layer of dried mud.
Step 5
Clean the nut from dirt, insert a special wrench into it, and tighten it by turning it clockwise, thereby eliminating the backlash in the steering rack gearbox.
Step 6
Having eliminated the malfunction, the motorist is convinced from his own experience that the steering racks of domestic production are adjustable.