Meetings of classmates are always something to remember. The meeting of two college friends back in 1924 was no exception. It was then in Stockholm that Gustaf Larson and Assar Gabrielsson decided to create a small car company, which today is known as Volvo.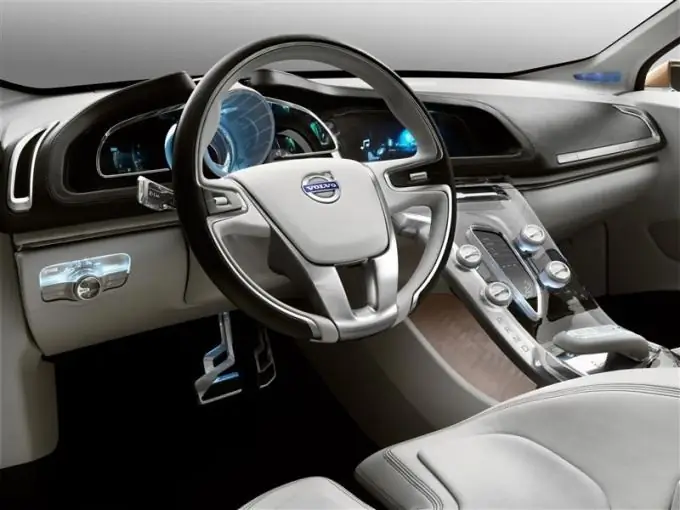 Results of the transaction
Apparently, it was so prepared by fate, so that the union of a brilliant financier, a talented businessman with a genius of mechanical engineering was doomed to success. The determination and discipline behind Volvo's production have resulted in the perfect quality for the Swedish car.
Today the model range of this brand includes a huge number of cars and trucks, and all the main production units of Volvo Cars are still located in Europe (Ghent, Torsland, Uddevalla).
Volvo in Sweden
In 1964, Volvo Cars in Torslanda opened a completely new car plant, the largest investment in Sweden's industrial history. For fifty years, thousands of people have been busy implementing the daring projects of the best designers. Starting with the very first Volvo Amazon, management has taken the brand in the right direction. Half a century later, the plant in Torslanda has undergone a fundamental change and modernization and is scheduled to open in a new form on April 24, 2014. The first model released after the reconstruction will be the XC90.
Volvo in Belgium
The largest-scale production of the concern is located today in Belgium. The largest Volvo plant in Europe is located here in the north-east of the country in the city of Ghent. Since its opening in 1965, more than five million passenger cars have rolled off the assembly line, and about 5 thousand people are employed in the production. After the production of small Volvo models from the Dutch Ned Car plant was transferred to Ghent, the volume of car production here increased to 270 thousand units. in year.
Volvo in China
Now the headquarters of the concern is still located in the Swedish city of Gothenburg. But in 2010, 100% of the shares were sold to the Chinese company Zhejiang Geely Holding Group.
In order to expand production in this region, Volvo Cars opened its first plant in China at the end of 2013, near the city of Chengdu. Manufacturing facilities are located in the Chengdu Technological and Economic Development Zone, covering an area of over 500 thousand square meters. The Swedes are categorically aiming to conquer the lion's share of the local car market, and they call China a "second home". In the near future, the number of cars assembled at this plant should reach 125 thousand units. in year.