The Throttle Position Sensor (TPS) in many vehicles is located opposite the throttle control lever. The purpose of this sensor is to determine if the damper is closed or not, and at what angle. TPS transmits information to the engine control unit, which, based on this data, controls the operation of the injectors. This sensor needs to be checked and adjusted by instruments because it plays an important role in the operation of the vehicle. There is nothing difficult in checking TPS.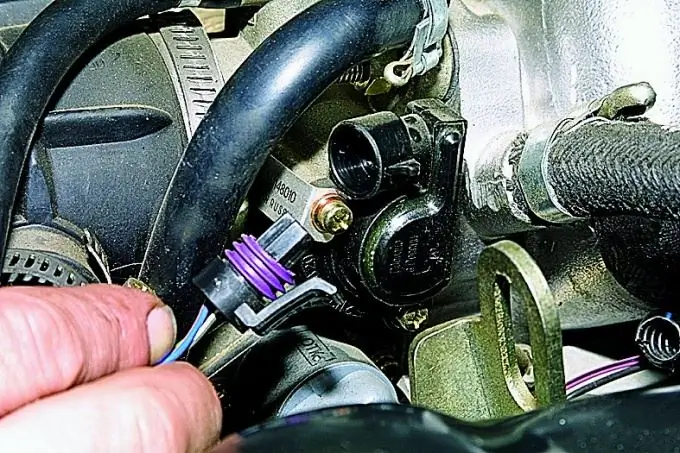 Instructions
Step 1
Turn on the ignition and look at the dashboard. Take a look at the "Chek" light bulb. If it does not light up, and does not indicate any malfunction, then lift the hood and crawl up to the throttle position sensor.
Step 2
Pick up a measuring device, preferably a multimeter. Check for a "minus". To do this, turn off the ignition and find the "mass" among the wires. Then you need to make sure that power is supplied to the sensor: turn on the ignition, find the supply wire. If both wires are found, that's very good.
Step 3
Check if the idle contacts are open. They are located second to the top or bottom on the throttle sensor connector. Connect one wire of the multimeter to the contact, and move the shutter with the second. If the TPS is adjusted correctly, then with the slightest movement, the voltage on the scale of the device will change abruptly to the value on the battery.
Step 4
If the voltage rises smoothly or stands at all, then check the condition of the film variable resistor, which is located inside the sensor. Connect a multimeter to the remaining wire, turn on the ignition and very slowly move the shutter, while observing the scale of the device. There should be no jumps, the voltage changes very smoothly. If there are jumps, the engine will malfunction.