A personal driver card is a document that contains information about the person driving the vehicle. It contains information about the end of the driving school, driving experience, etc. The driver's personal card can be of several forms, depending on the institutions in which it is started and stored.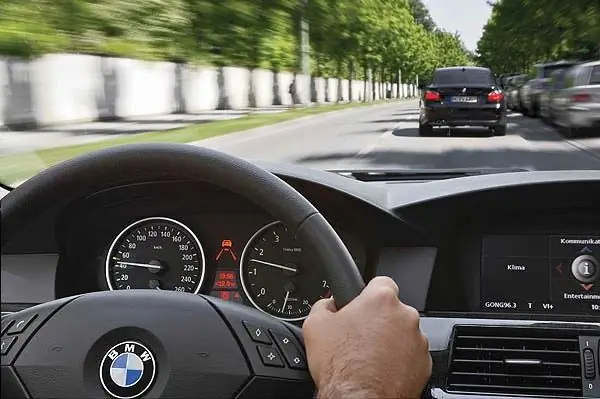 Basic personal driver card
The first personal driver card is created for each person who obtains a driving license. It is formed at the stage of training in a driving school. A photograph is pasted into it, passport data are entered, data on the category received, previously received categories, the course of training, the number of theoretical hours listened to and attending practical classes, information about the organization that issued the medical certificate. At the end of the courses in the driving school, information about the results of the internal exam is entered there.
There are electronic personal driver cards. They are connected to vehicle on-board computers and allow you to read information about the vehicle's mileage, speed, etc.
After the training at the driving school is completed, the personal card and its copy, along with other documents, are transferred to the traffic police, where information about the date and time of the exam, the data of the received driver's license is entered into it.
Further, the personal card is kept by the driver. It should be handled carefully. If it is lost or damaged, it will not be restored. If a driver's license is lost or its validity expires, the driver's card is presented to the traffic police to obtain a duplicate.
Personal driver card at the company
If the company has drivers in its staff, then a personal driver card is mandatory for each of them, in accordance with the legislation of the Russian Federation. This document is created by a traffic safety engineer or other responsible person appointed by order of the head.
According to the new rules, drivers of taxis and other public transport must have a driver's card with them. It is visible and contains information about the identity of the driver and the company.
The card records data on the professional reliability of the driver. Information about driving experience, information on safety instructions passed, data on certification, recertification, advanced training, information on all officially confirmed violations of traffic rules and punishment measures taken against the driver, violation of the operating standards of the entrusted vehicle, map or schedule especially responsible routes, information about incentives and awards for driving, an annual record of the traveled kilometers is made.
The driver's personal card does not have a legal form, but is approved by a special order of the company's management. It may contain other data related to the work of drivers at the enterprise.