The modern industry produces maintenance-free batteries that require minimal maintenance from car owners. The accessory is quite reliable, with a longer service life compared to batteries produced in the recent past. In which it was constantly required to top up with distilled water, especially during operation in the hot season.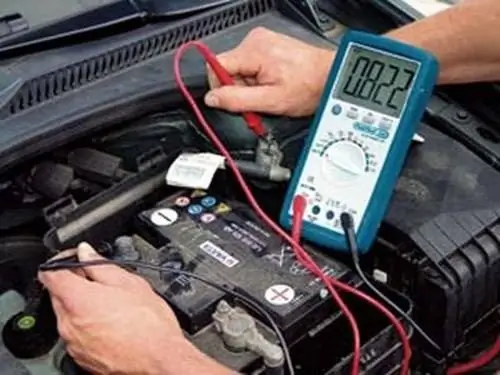 Necessary
Charger
Instructions
Step 1
Maintenance of modern batteries is reduced to periodically lubricating the battery terminals with a small amount of grease. Keeping it clean, checking from time to time, the battery charge level, determining it by the color of the indicator located on the battery cover.
Step 2
To fully restore the battery charge in the vehicle's on-board network, after starting the engine with a starter, at least two hours of continuous engine operation at medium speed are required. During constant operation of the car in urban areas, it is impossible to provide a full charge of the battery, due to the frequent starts and stops of the engine.
Step 3
Therefore, when, for a week or more, the battery charge indicator does not light up green, it must be recharged with a charger from the mains.
Step 4
These are, in principle, all the requirements for the maintenance of modern maintenance-free car batteries.