Dual engine hybrids have a number of disadvantages that can be problematic. Hybrid cars are a fairly new technology, praised for their low emissions, improved fuel efficiency and small, efficient design. However, buying a hybrid vehicle is a significant investment, and it is important to understand the potential problems and disadvantages associated with owning a hybrid vehicle. Potential problems with hybrids are detailed below.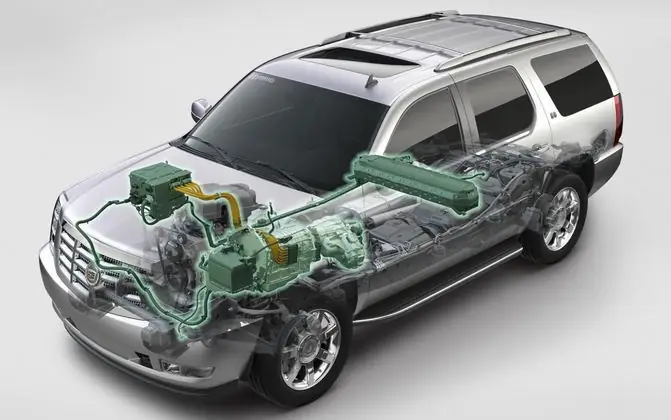 Complex construction
Each hybrid vehicle comes with two engines - an electric and a gas. At low speeds, the electric motor helps the car use less energy and emits fewer emissions than a conventional gas engine. And at high speed, the hybrid's gas engine delivers more power and acceleration.
Having both engines doubles the likelihood of needing repairs, and the complexity of their design makes routine maintenance more inconvenient and expensive. Most service centers simply do not have the necessary equipment to work with hybrids and diagnose the problem, so hybrid car owners will have to shell out additional money for service directly at the manufacturer's service.
High initial cost
Hybrid cars come with a hefty price tag. Prices for brand new hybrid models range from $ 21,000 to $ 104,000. In addition, it is not certain that the annual fuel savings will be able to fully offset the higher initial purchase price of the hybrid.
Battery problems with the hybrid
The hybrid battery has been criticized for some of its shortcomings. Hybrid batteries are very heavy, which adds to the total weight of the car, and they need to be recharged regularly, the frequency goes up to once every two weeks. Some hybrids use nickel metal hydride (NiMH) batteries, which use very high voltages and can explode in the event of a collision, possibly killing or seriously injuring the driver. Some hybrid batteries do not function well at low temperatures.
Too quiet operation
Among car owners, complaints were recorded about such problems with the hybrid as too quiet operation. Many consumers might see this as an attractive benefit, but it is still a serious safety issue. Visually impaired pedestrians have a much higher risk of being hit by a car, and many of them rely solely on hearing, and in the case of a hybrid vehicle, they may simply not hear it approaching.
Testimonials
Hybrid cars are still a fairly new technology, and as with all new products, they sometimes experience technical difficulties and glitches. Since the introduction of hybrid vehicles to the market, Toyota has been forced to recall some 148,000 Priuses and Lexus hybrids due to anti-lock brake system problems. While Toyota is quick and effective in addressing safety concerns, the brand says, Toyota's sales are steadily weakening as a result of these defects.