Often in winter, before leaving the open parking lot, the owners of the VAZ 2110 have to warm up their car. And this is an additional consumption of gasoline and a waste of time. To avoid such losses, try insulating the car engine.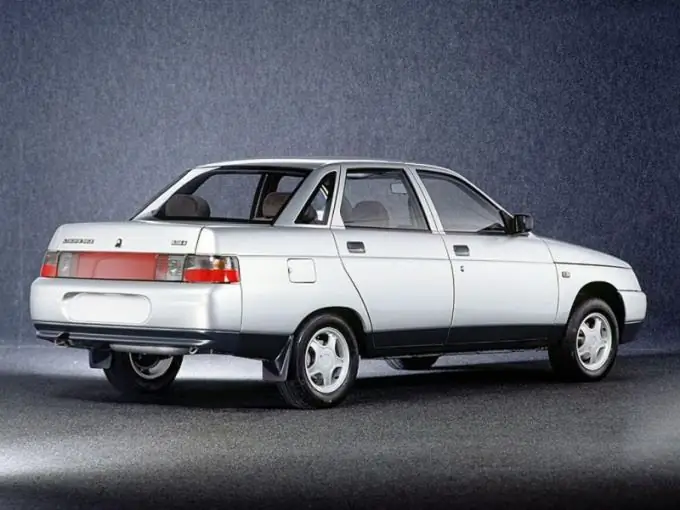 It is necessary
Special heat insulator - tiviplen or sound insulator - isoflex, foam rubber, felt, wire, glue, scissors
Instructions
Step 1
It is worth insulating the VAZ 2110 engine only in severe frosts. If the temperature is supposed to drop to minus 10 degrees, then when leaving the city and a long trip, just insert a piece of cardboard in front of the radiator. In addition to heating the engine, this will allow even warmer air to flow into the passenger compartment.
Step 2
The safest way to insulate an engine is to install a special insulation. Contact a service station or a special installation center, and you will quickly and efficiently put insulation under the hood of the car.
Step 3
For self-insulation, use a special heat insulator - tiviplen. It has three layers. First comes the PVC front cover, then the polyethylene foam and the glue layer on top. There are different thicknesses of this material - 4, 8 and 15 mm. Take measurements, mark everything carefully and cut out the required shape. Then apply a glue layer to the lid and press down carefully.
Step 4
Isoflex also keeps heat well. Please note that the main function of this material is to protect the passenger compartment from engine noise. But due to polyurethane foam, it saves the engine well from frost. Therefore, if you want to install sound insulation and sound insulation and do not overpay twice, buy isoflex.
Step 5
If the frosts caught you unexpectedly, and you did not have time to purchase special soundproofing, try the means at hand. Take a piece of felt, cut it to size and place it under the hood of your car. Be sure to secure such a homemade product so that a piece of felt does not fall under the generator belt. To do this, use any wire, rope, bolt or self-tapping screw.
Step 6
The same homemade insulation can be made from other materials that you find at home. Take an old woolen blanket or a piece of foam. It is better to use foam rubber with foil, then the effect will be much greater.
Step 7
Try to find a warm garage for the winter, adjust the engine, and then all the problems with the insulation of your car will disappear.