Fog lights are necessary in difficult weather conditions: fog, rain or snow,
when the low and high beam create a translucent veil, which leads to reduced visibility. According to GOST, both headlights must be the same color - yellow or white. Their location is allowed no higher than the main headlights of the car and symmetrically to the longitudinal axis.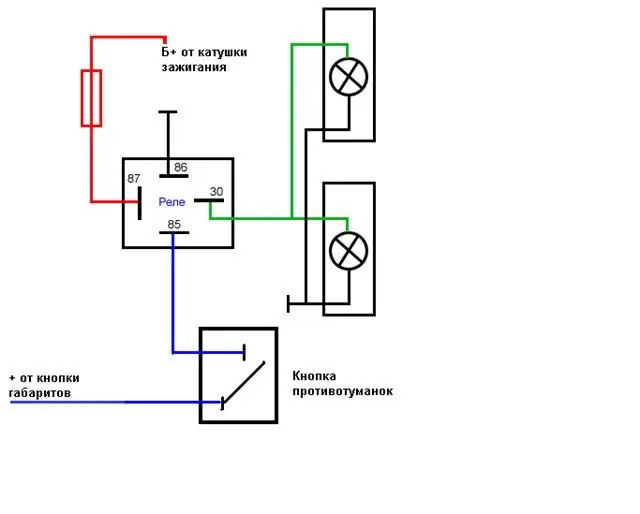 Instructions
Step 1
So, the installation of fog lights on a VAZ is as follows: Install a relay under the hood (in order to reduce the voltage drop and relieve the switch contacts). There is already a hole for the relay, for example, next to the starter relay.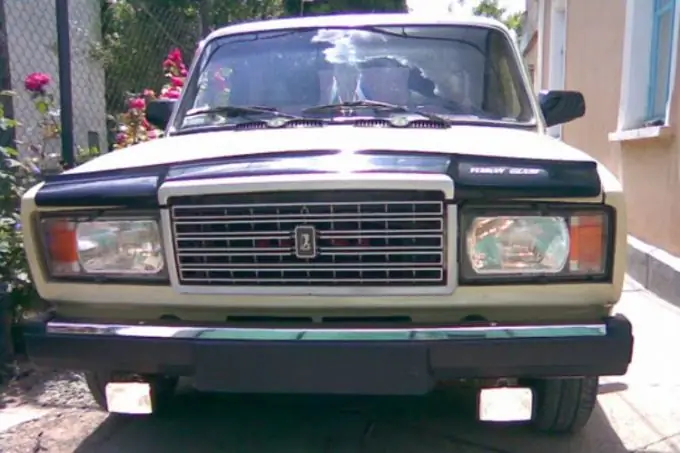 Step 2
Apply positive to the relay through the pendant fuse from the battery positive terminal.
Step 3
Insert the bulbs in their places, hang the lantern to the mount (its back part), thread the wires from the relay, connect the bulb to the connectors, assemble everything and you're done! Do not forget to check the thoroughness of the insulation of the connections: after all, most fires happen due to faults in the electrical wiring.
Step 4
After installing the headlights, you need to adjust them. This is done very simply: tilt the headlight so that the maximum brightness of the spot of light is on the ground, about 20-25 meters from the car. Do not forget that the headlights are adjusted separately, covering each one in turn, for example, with a piece of cardboard.
Step 5
There are many schemes for connecting fog lights, we have given a scheme that works on the principle of low beam: +12 volts to the fog light button is supplied only when the dimensions are on. It is better to install the fog light button next to the outdoor light switch or under the dashboard.