For many drivers, an automatic car is a lifesaver. After all, learning to ride a "mechanic" is not so easy. But for all the prostate of the automatic transmission, it has its own operating rules that will allow the box to last a long time without major repairs.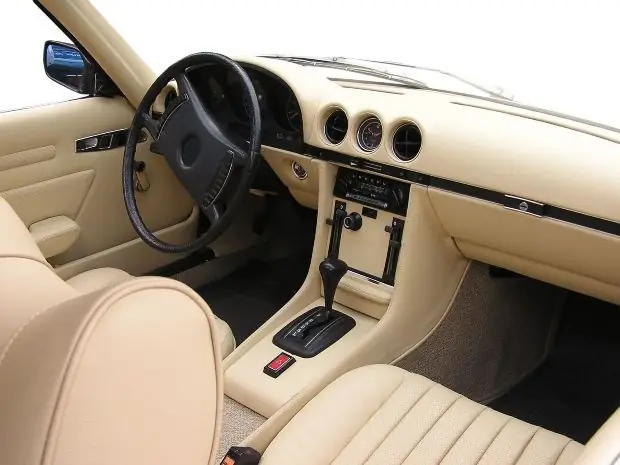 Instructions
Step 1
Automatic transmission requires more careful handling than "mechanics". This is due to the fact that in case of improper handling of the "mechanics" replacement will require, as a rule, only the clutch. But if the "machine" breaks down, then the entire box will have to be changed or repaired. And such repairs can cost the car owner a lot of money.
Step 2
The convenience of the automatic transmission lies, first of all, in the absence of the need to press the clutch and switch speeds. In order to start moving, you need to squeeze the brake, move the box handle from position P (parking) to position D and release the brake. The car will start to move slowly, you just have to pick up speed with the gas pedal.
Step 3
If you want to start moving backward, then from position P the handle must be moved to position R. Braking is carried out by pressing the brake pedal. As long as you keep the brake pedal depressed, the car will not move. As soon as you want to continue driving, the brake pedal must be released. If you want to stop for a long time, then you need to apply the brake to a full stop and move the transmission handle to the Parking position.
Step 4
A significant disadvantage of the automatic transmission can be considered its some thoughtfulness when accelerating the car, especially with a low-power engine. Fans of fast driving, if they choose an automatic transmission, they try to take a box with a sport mode (tiptronik). But the robotic box, which is now widespread on many brands, does not please the owners. She is very thoughtful, she can fail in those cases when it is necessary to quickly pick up speed when overtaking. You need to get used to such a box. When you need to quickly pick up speed, and you step on the gas, you may feel that the car has somehow become thoughtful and the tachometer needle has stopped. At this moment, you need to quickly release the gas and press again several times with forward movements.
Step 5
Automatic transmission requires increased attention in the cold season. Always warm up the car well before driving - the oil in the box may freeze. If you get stuck, it is impossible to pull out the car "jogging". We'll have to use the help of other motorists. On a slippery road, it is impossible to apply engine braking and operate the clutch. But in general, the automatic transmission is indispensable in urban traffic jams and the adaptation period behind the wheel.