The release of the Lada Xray crossover has been eagerly awaited since 2011. Finally, it became known that the new AvtoVAZ product will be launched on the assembly line at the end of 2015. What awaits the Russians? Have Russian manufacturers finally learned how to make high-quality and stylish cars?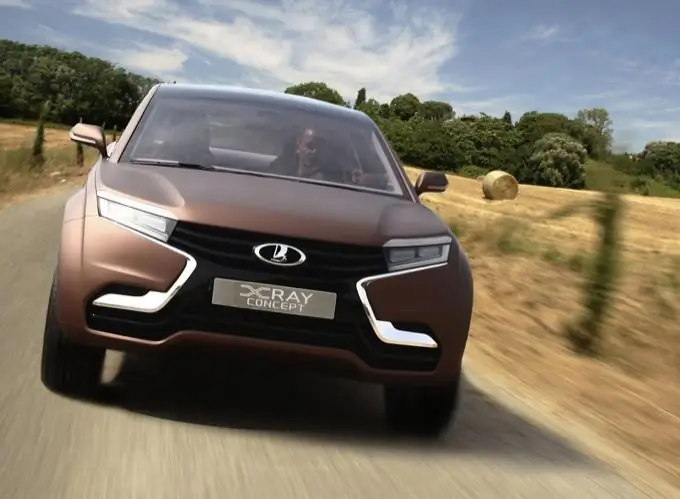 Many are sure that the Lada Xray is a full-fledged crossover, no one denies this information on the Internet, but in fact, even the creators of the car position this model as a "high hatchback". That is why Lada Xray occupies a certain niche in the automotive market.
Compared to the car's two-year exterior, there are noticeable changes in the current version. The crossover itself has become less aggressive, the outlines have smoothed out, but the radiator grille has grown significantly. But the biggest change is the addition of two more doors. It is now a five-door car. For better flow, new lines have been added at the bottom of the body.
As for the interior, everything is ambiguous here. There are no expensive materials and finishes, but in general everything looks more than worthy. Functional panel, three-spoke steering wheel, gearbox at hand. There is more than enough space in the car, both in height and in width. Orange inserts in the seats, on the steering wheel and panel look very interesting and bright. And the seats themselves are very comfortable, the visibility is good. When evaluating the car, Vladimir Vladimirovich Putin expressed his opinion, and it turned out to be positive.
The X-Ray platform is based on Sandero, so the new crossover is likely to have independent front suspension and a torsion bar on the rear axle. The new model will be front-wheel drive, this is another reason why its creators call it a hatchback.
The price of Lada Xray is still unknown. But in his blog, Bu Inge Andersson called the cost of Lada X Ray and Lada Vesta, the first will cost from 500,000, the second from 400,000.
What awaits the Russians? Will there appear on our roads a new crossover that will compete with foreign cars? Or, nevertheless, the not very good fame of AvtoVAZ will extend to this model. It is too early to judge this, since the car has not yet been tested on Russian roads. How the crossover will behave on the city streets is unknown. Only after the opportunity to fully appreciate all the advantages of Xray can we talk about its competitive advantages with other models. Let's hope that the new product of AvtoVAZ - Lada Xray will delight our consumers with a high-quality and powerful crossover.