A motorist who is forced to disassemble the headlight of a VAZ 2112 car, frankly, cannot be envied. Because in this case, in order to achieve the goal, it is necessary to disassemble almost half of the car.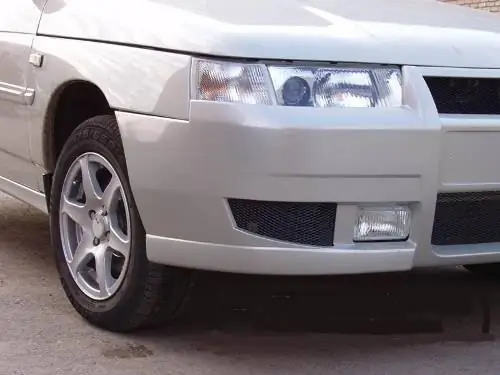 Necessary
- 17 mm spanner
- 13 mm spanner
- screwdriver
Instructions
Step 1
The first step is to dismantle the radiator grille and front bumper.
Having unscrewed the two upper bolts of the radiator grille, it is removed by simply lifting it up.
Step 2
Then the side bolts securing the bumper to the body are unscrewed. In the event that an engine crankcase protection is installed on the machine, the bolts of its attachment to the front of the bumper are unscrewed.
Step 3
Further, two more bumper mounting bolts are unscrewed from above. Then the bumper is removed in the forward direction.
Step 4
After the performed manipulations with the bumper and radiator grille, full access to the headlight is opened, which can now be dismantled for final disassembly.
Step 5
To dismantle the equipment, you need to unscrew the two headlight mounting bolts from above, and one more from the sides. Then the clips for attaching the lens are removed, after which the headlight is considered completely disassembled.